Joint letter to Home Secretary critical of Britain's 'brutal' detention regime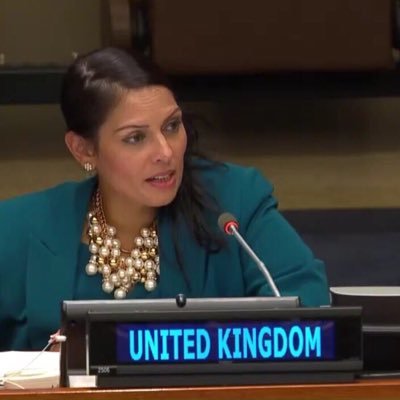 More than 30 organisations working with migrants and refugees have written to the new Home Secretary, Priti Patel, to raise a number of pressing issues "which require action if the immigration and asylum system is to regain the trust of the public".
The letter, whose signatories include representatives from Privacy International, Detention Action, the Welsh Refugee Council, Doctors of the World UK, the3million, Migrant Voice, British Future and others, is highly critical of Britain's immigration detention regime, which "treats people brutally".
"Too many people are detained unlawfully and with no idea when they may be set free. Access to healthcare within detention is often inadequate. The Home Office under your predecessors started to take important steps in reforming immigration detention and pursuing alternatives to detention. There is cross-party support in Parliament for a 28-day time limit on detention. We ask you to pursue these reforms with urgency," it states.
It also calls for the rights of European citizens to be secured and urges the UK government to put them on a statutory footing.
The authors write: "We welcome the Prime Minister's announcement to guarantee the rights of European citizens in the UK, but we urge the government to enshrine those rights in UK law.
"The Home Office must step up its efforts to provide adequate and concrete information about the EU Settlement Scheme to EU citizens and their family members who are often non-EU nationals.
"This should include targeted outreach activities to vulnerable EU citizens such as elderly people, children in care, disabled people, rough sleepers and victims of domestic violence. These groups are at risk of not being aware of the scheme at all, of being misinformed, of not having access to accurate information and support services to navigate the scheme and of eventually facing the hostile environment if they miss the application deadline."