John Craxton struck off after assisting in £1.6m fraud scheme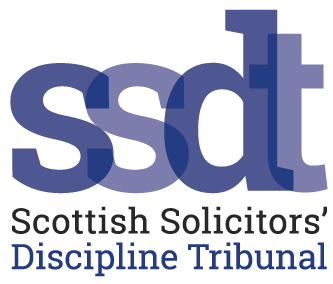 A lawyer who assisted in running a £1.6 million scheme to defraud vulnerable people out of their homes has been struck off.
John Craxton, 60, was hired by Edwin Mclaren, 55, who targeted householders in financial difficulty and induced them to transfer ownership in their homes unknowingly.
Mr Craxton bought and sold homes on Mclaren's behalf and helped him develop a prtfolio of properties. Mr Mclaren would offer to buy a share in a house but in fact would induce owners to transfer title. The houses were then sold, with Mr Mclaren pocketing the proceeds.
Mr Craxton was granted immunity from prosecution along with others after he agreed to give evidence against Mr McLaren and his wife, Lorraine, 54.
The case become Scotland's longest trial and resulted in Mr Mclaren being convicted of 29 charges and jailed for more 11-and-a-half years.
He had removed himself from the roll of solicitors by the cases still went before the Scottish Solicitors' Discipline Tribunal (SSDT) after the Law Society of Scotland referred it.
In a written ruling, the SSDT said: "The respondent admitted he had facilitated Edwin Mclaren's fraud. He admitted he had discussed with Mr Mclaren the scheme of buying distressed sellers' properties in early 2008 and admitted accepting instructions from Mr Mclaren in the knowledge of his plan.
"He admitted Edwin Mclaren was the driving and controlling force of all instructions he received and that the purchases were nominees. At no stage did he meet any of the sellers or purchasers."
It added: "The tribunal had no hesitation in holding that the respondent's facilitation of Edwin Mclaren's fraud, which involved the respondent acting in a dishonest manner, and his failure to act with the utmost propriety were serious and reprehensible conduct.
"The tribunal considered the respondent's conduct in this case to be at the very highest level of seriousness.
"The admitted facts and misconduct established demonstrated that the respondent was not a fit and proper person to be a solicitor. The respondent should not be allowed to have his name restored to the roll in the future."