Jen Ang to deliver GCU Law & The Common Good Lecture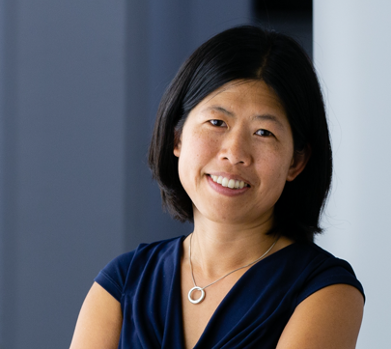 Jen Ang will deliver this year's Law & The Common Good Lecture at Glasgow Caledonian University on 20 February.
The lecture brings togethers students, academics, practitioners and others to think about how we can make a positive difference in our communities.
Ms Ang, who is a co-founder director of JustRight Scotland and also director of the social enterprise JRS Knowhow, will explore the work of JustRight Scotland in relation to sexual harassment.
She is a legal expert on asylum, human rights and children's rights, and on the rights of survivors of torture, and is regularly asked to contribute to research, policy and publications in these areas.
She will speak about her journey as a human rights lawyer from the US, to England and Wales, and finally to Scotland – reflecting on the challenges and opportunities that arise in building a career in social justice law.
Among others, JustRight Scotland hosts the Scottish Women's Rights Centre (SWRC) which provides free legal information, advice, representation and advocacy support to self-identifying women in Scotland affected by violence and abuse, including but not limited to, sexual harassment.
Ms Ang will also share insight about a current project working to tackle sexual harassment in the Scottish legal sector, led by the SWRC and JRS Knowhow, and funded by the Workplace Equality Fund, and reflect on what interested attendees can do to get involved in this work.
The lecture will begin at 6pm, followed by drinks and networking from 7pm. All welcome. The lecture is funded by the Clark Foundation for Legal Education.
Tickets are available here.