Jamie Foulis becomes sixth family law specialist at Balfour and Manson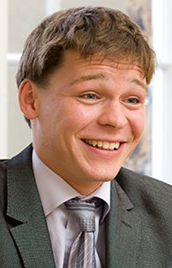 A sixth member of the family law team at Balfour and Manson has been accredited as a specialist in the field by the Law Society of Scotland.
Jamie Foulis joins colleagues Shona Smith, Linda Walker, Iain Thomson, Kirsten Knight and Anne McTaggart, who have already been recognised for their skill in family law.
Ms Knight and Ms McTaggart are based in the firm's Aberdeen office, with the other four are based in Edinburgh.
Shona Smith, head of family law at Balfour and Manson, said: "The focus of our family law team is simple; total professionalism and consistent high quality to deliver the best possible service to our clients who are undergoing challenges in their lives.
"There are very few firms in Scotland with as many accredited family law specialists and we are committed to putting more of our team through the accreditation process in future."