ICO calls on criminal justice sector to limit data collection from rape complainants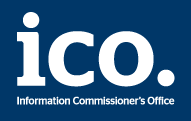 The UK Information Commissioner has called on the criminal justice sector to immediately stop collecting excessive amounts of personal information from complainants in rape and serious sexual assault cases.
The call is published in a Commissioner's Opinion which informs the sector how to use personal data in compliance with data protection laws.
Currently, victims are being told to consent to hand over extraordinary amounts of information about their lives, in the immediate aftermath of a life-changing attack.
The ICO found police in the UK ask victims to consent to them accessing significant amounts of personal data. Known as a 'Stafford statement' in England and Wales, this gives police access to victim's information that can include information from school records, medical histories and social service records.
The UK Information Commissioner expects this practice to stop immediately, and also makes further recommendations about how information is handled.
John Edwards, UK Information Commissioner, said: "Our investigation reveals an upsetting picture of how victims of rape and serious sexual assault feel treated. Victims are being treated as suspects, and people feel revictimised by a system they expect to support them.
"Change is required to rebuild trust that will enable more victims to seek the justice to which they're entitled.
"This work brings home why we do what we do at the ICO. This Opinion isn't about data protection and data processing, it is about relationships, trust, human rights and human dignity."
Claire Waxman, London's Victims' Commissioner, said: "Today's report from the Information Commissioner makes sadly familiar reading and the message is clear: the justice system is asking too much of rape victims and denying them justice.
"I originally called for this investigation after hearing about the invasive and disproportionate requests being made of victims and the lack of support in understanding their privacy rights, making rape victims feel like they were the ones on trial and forcing them out of the process. I am yet to see a case where primary school records or counselling notes hold any relevant information, yet these requests are regularly made.
"The findings of this report, and many others, show that more must be done to safeguard rape victims' privacy."
The Victims' Commissioner for England and Wales, Dame Vera Baird QC, said: "I welcome this well researched and carefully considered analysis. Excessive intrusion into irrelevant and deeply personal data of rape complainants has become habitual in the justice system, despite my and others' vocal protests over many years. Commissioner Edwards cites the deep personal impact this can have on rape complainants and I share his view that this has played a crucial role in the collapse of rape prosecutions.
"I am pleased we now have the authority of this key report to add to my own calls on the Crown Prosecution Service and the police to immediately stop the excessive and over-intrusive requests for personal data. The government must now legislate to limit the pursuit of third-party material in the Victims' Bill."