Hear pioneering US judges at Faculty event in Edinburgh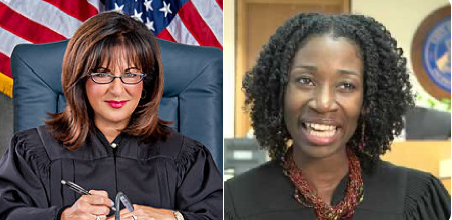 Two innovative US judges will give insights into their approach to justice at a special Faculty of Advocates event.
Judge Ginger Lerner-Wren and Judge Victoria Pratt have agreed to be the speakers at a seminar on Thursday, 14 March.
Entry is free but the evening will likely prove popular, making early registration advisable.
Judge Lerner-Wren pioneered the first therapeutic Mental Health Court in the US which seeks to divert mentally ill people, charged with misdemeanour and non-violent offences, into community-based treatment as an alternative to custody.
Judge Pratt is recognised as an expert in procedural justice and alternative sentencing. She believes in involving the accused in the courtroom, and her TED talk – a global initiative of talks about ideas worth spreading – is titled How Judges Can Show Respect. It has been translated into 11 languages and has received more than one million views.
The Lord Justice Clerk, Lady Dorrian, will chair the event in the Faculty's Laigh Hall.