Glasgow University student wins Rosebery Prize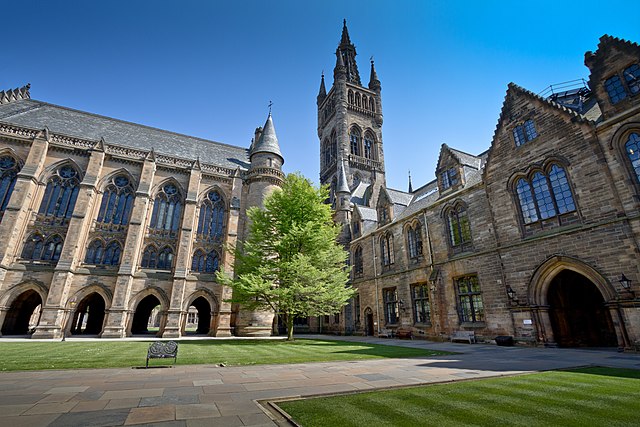 A doctoral student researching the 18th century Scottish Highlands & Islands has won the Rosebery Prize.
Juliette Desportes, a student at Glasgow University, was awarded the prize for her transcription of Petition and Complaint by Roderick Mackenzie (1756).
The prize recognises the "excellent, and often never published, primary source discovery and transcription undertaken by postgraduate students".
Ms Desportes explained the details of the petition on Twitter: "Written in 1756, Roderick's petition complained of the repeated 'acts of hostility' carried out by his subtenants in the township of Achiltibuie, on the estate of Cromartie.
"In 1756, tacksman Roderick MacKenzie held the possession of Achiltibuie for £82.10 p.a. He was one of the Highland middlemen who embraced commercialisation and was also a sheep farmer. Roderick decided to privatise the township's shore, the area depicted on this 1756 map.
"Roderick forbid his subtenants from taking seaweed, an essential fertilizer. In protest, subtenants continued to help themselves, chased Roderick's sheep away from the grazings, destroyed enclosures and two women, Margaret + Catherine MacLeod, put the shepherd's house on fire.
"Subtenants used their cattle to destroy the sheep's enclosures, a way to symbolically claim access to the land and oppose sheep farming. Commercial sheep farming was understood to accelerate the privatisation of grazings and sheep monoculture was also bad for the land.
"Roderick reported his subtenants alleged the grazings were their 'property', a remarkable (and rare) claim to the land by Highland tenants. The petition was written in English but translated from the Gaelic. Question is what word did the subtenants use in Gaelic?
"Coigach tenants were all Gaelic speakers and few spoke English. It is likely the tenants were referring to their còir, the right to use that land, with the implication it was their dùthchas, hereditary right: a remarkable insight into motivations for protest."