Glasgow-based Ukrainian lawyer calls on UK to drop barriers for refugees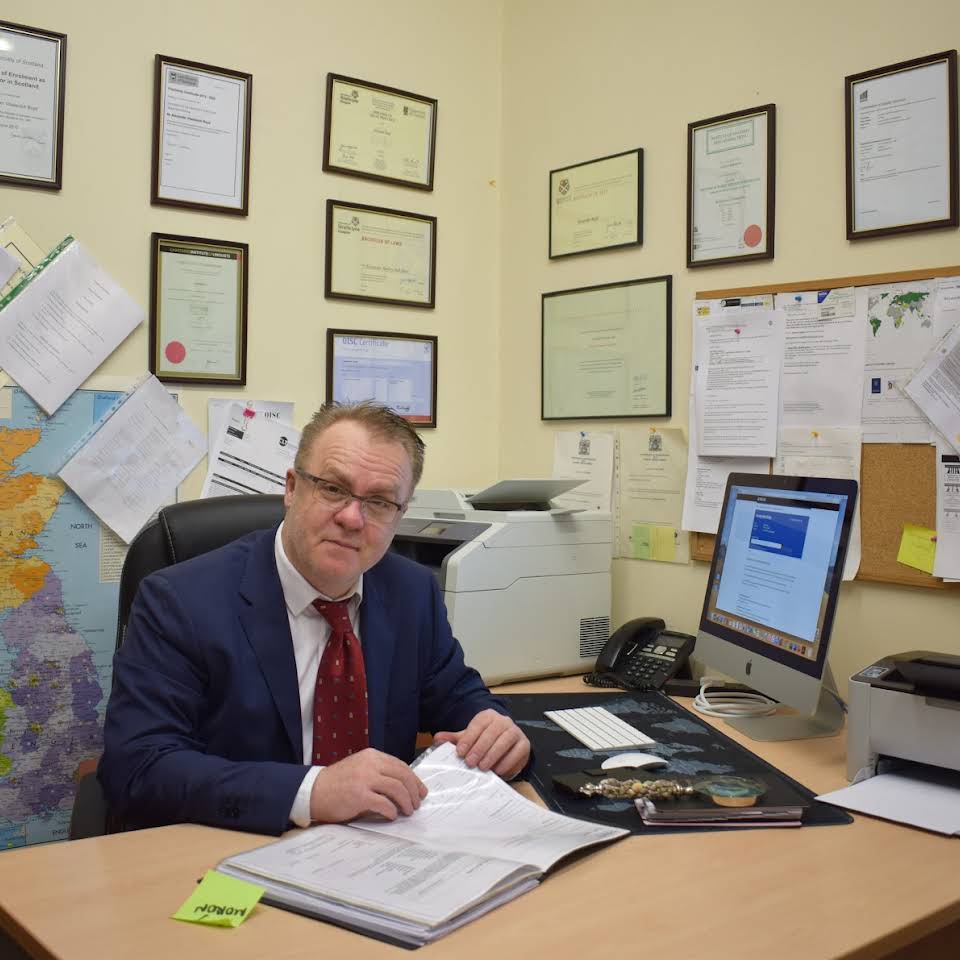 A Glasgow immigration lawyer who is originally from Ukraine has criticised the UK's response to the refugee crisis amid the Russian invasion.
Alexander Boyd, his naturalised name, told The National that barriers for Ukrainian refugees should be dropped.
The UK government currently has in place a family visa system which permits Ukrainians entry to Britain if they have a family member legally living here.
The Home Office has cited concerns over malicious agents entering the UK in contrast to the EU, which has dropped barriers to entry.
Mr Boyd said: "The UK should follow the example of the other European countries and open its borders for Ukrainian refugees and not have to do these applications.
"I understand the argument that the UK has to be careful with who comes in because Russia is sending their military personnel behind Ukrainian lines to act as civilians so obviously, they must be careful how they do it.
"But, for example, instead of visa applications, they could screen people once they are allowed past the border by interviewing them to make sure they are not here to infiltrate the UK and commit acts of terrorism. The European Union has been doing this and there haven't been any attacks on EU soil so far.
"The numbers show more than one and a half million people have already fled Ukraine so follow the example of the EU."
He also said that "Russia has no place on the UN Security Council".
He added: "Civilised countries should not recognise Russia as a legitimate state anymore. It is a rogue state with no legitimate authority.
"I think this is the end of the United Nations as we know it. It will cease to function because it is impotent with what is essentially a terrorist state on its security council. It cannot function."