Gillespie Macandrew to sponsor Great Glen Challenge 2023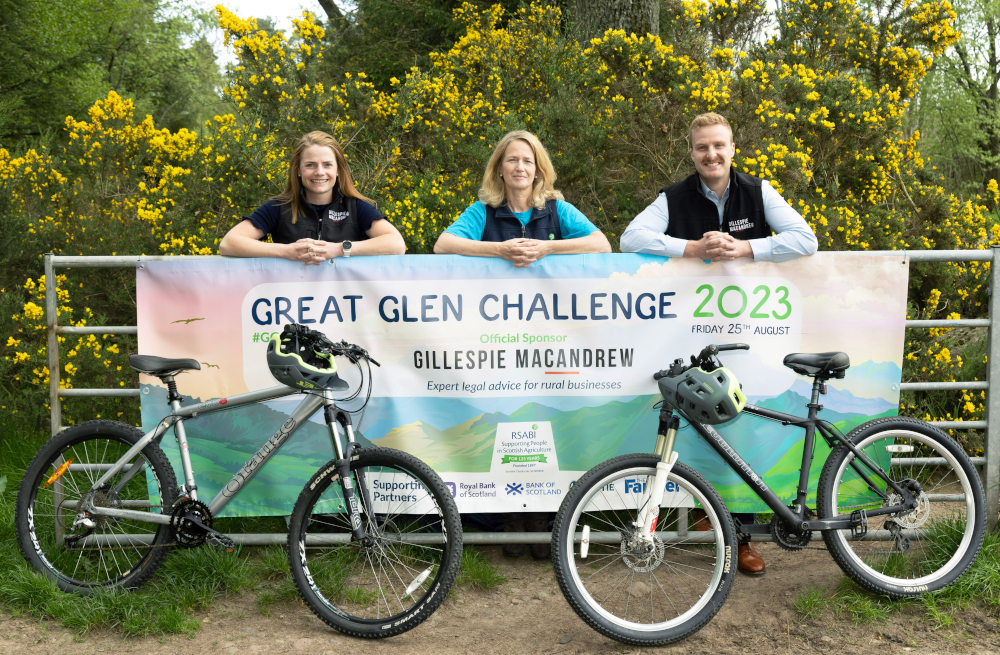 Agricultural charity RSABI has announced that its flagship team event, the Great Glen Challenge, will this year be sponsored by Gillespie Macandrew.
Last year's event raised over £42,000 to support the work of RSABI which provides practical, emotional and financial support to people in Scottish agriculture. As well as offering an event with a unique team-building spirit, the Great Glen Challenge also highlights the importance of fitness in maintaining good physical and mental health.
The Great Glen Challenge 2023 will take place on Friday 25 August when competing teams of four plus a support driver will take on the multi-sports race, with four designated stages set out between Fort Augustus and Fort William, covering a scenic 49km route.
Competitors will cycle, kayak, walk, and run to a prize-giving reception at Neptune's Staircase, located at the end of the route, with the designated driver picking up and dropping off fellow team members at various locations along the Great Glen Way.
After competing in the 2022 Great Glen Challenge, Gillespie Macandrew has signed up as this year's overall event sponsor and will also have two of its own teams competing in the event.
Lois Newton, partner of land and rural business at Gillespie Macandrew, said: "The Great Glen Challenge is a fantastic team event, showcasing Scotland's beautiful landscape and the excellent work of RSABI. The Gillespie Macandrew team has significant experience of the challenges of working in the rural sector and we are proud to support the efforts of RSABI in providing assistance."