Gillespie Macandrew appoints five newly qualified solicitors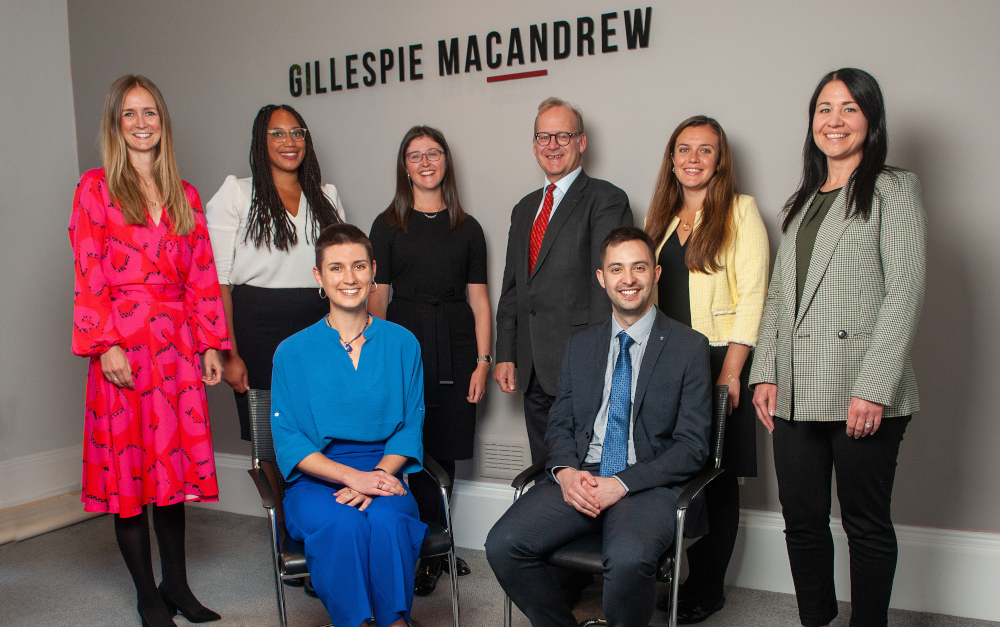 Gillespie Macandrew has announced the appointment of five newly qualified (NQ) solicitors following their completion of its two-year legal traineeship programme.
The NQ solicitors will be joining the firm's commercial property, corporate, employment, planning and residential property teams. Anais Banag, Hannah Gaddie, Laura Kirkman, Scott Mackie and Nadia White joined the firm as trainees in 2020 and qualified earlier this month.

Robert Graham-Campbell, chief executive officer, said: "We are pleased to welcome these talented new lawyers to our firm – they have all demonstrated commitment and resilience throughout their traineeship, which included periods of enforced homeworking and they have adapted well to these circumstances.
"We continue to see the success of our traineeship programme in supporting young professionals on their journey into law. A number of our former trainees are now partners at the firm, reflecting our longstanding commitment to developing and investing in our people to support the firm's growth strategy."