FOI reveals 'not proven' least used verdict in sexual offence trials since 2016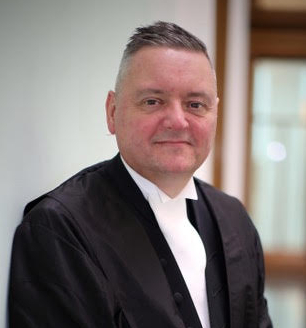 The 'not proven' verdict was returned the least by juries in sexual offence trials between 2016 and 2020, a freedom of information request has shown.
In such cases, Scotland's third verdict was used:
75 times in 2015-16;
72 times in 2016-17;
78 times in 2017-18; and
113 times in both 2018-19 and 2019-20.
Over the four-year period, 'guilty' and 'not guilty' were used more frequently than 'not proven' and the majority of solemn cases involving sexual offences actually resulted in conviction.
In a submission to the Criminal Justice Committee published yesterday, the Faculty of Advocates stated that while "there is much vilification" of the verdict and it is "often presented by some as being the default verdict in rape trials", it was actually "returned least in all four years between 2016 and 2020 in solemn trials for all offences and – in sexual offence [cases] – it was also the least returned verdict in the same period".
Thomas Ross QC told Scottish Legal News that statistics should not be used as a barometer for "how well the justice system is performing", but added that "when politicians and special interest groups make broad statements about the frequency of particular verdicts, there is a public interest in checking whether those assertions are accurate".
"On this occasion it would seem that many of them are not", he said.
Earlier this year, First Minister Nicola Sturgeon claimed there was "mounting evidence that the 'not proven' verdict is linked to low conviction rates in rape and sexual assault trials".
Mr Ross pointed out, however, that "conviction rates are also lower in England and Wales – where the 'not proven' verdict is not available to juries".
Of the Scottish Conservatives and the Greens' claim that the 'not proven' verdict was "used disproportionately in rape cases", Mr Ross said the FOI data "provides little support for that bold assertion".
The criminal silk suggested that "talk of 'low conviction rates' and of the 'disproportionate use' of a particular verdict is populist baloney".
"The conviction rate should match exactly the number of cases that are proved beyond reasonable doubt – and no politician has ever provided a jot of evidence that we are failing to meet that standard," he said.