Five promotions at Thompsons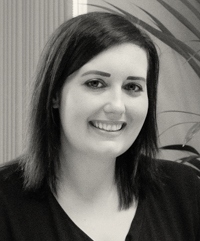 Thompsons has announced a number of promotions.
Seonaid Brophy from the firm's trade union accident team has been promoted to partner.
Lynn Fraser, lead solicitor dealing with the UK infected blood inquiry, has been promoted to associate.
Joanne Goodwin, Jonathan Howat and David Adams, from the private accident, medical negligence and road traffic teams respectively, have also been promoted to associate.
Partner Wendy Durie said: "It is always a real personal pleasure for me to see the career progression of solicitors at our firm. Many of those promoted have been members of the Thompsons family since the start of their careers and it is very gratifying for myself and the other senior partners to see how accomplished and professional they have become.
"As we continue to expand into new areas and to build on the considerable business we already handle, I know the future of Thompsons is in safe hands with such talented and specialist solicitors ."
Ms Brophy added: "I'm extremely honoured to have been made Partner at Thompsons Solicitors. I've been with the Firm for many years and have gained a great deal of knowledge and experience working with the numerous talented lawyers who are my colleagues. Thompsons are a great law firm with a strong sense of social responsibility.
"Our ethos in standing up for those who have been overlooked or left behind but need strong legal help is something that has always mattered to me greatly. I want to thank the firm again for this vote of confidence in my ability and wish to congratulate my colleagues who have also been promoted."