Family dismayed at prospect of online FAI into Sumburgh helicopter crash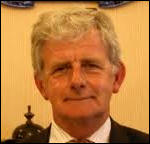 The family of a woman who died in a helicopter crash off Shetland has expressed dismay that the fatal accident inquiry into the incident will be conducted by video conferencing technology, The Times reports.
Alan Rodgers, a lawyer for the family, said at a video hearing that Sarah Darnley's relatives would prefer a "traditional" FAI into the Super Puma crash in 2013.
Ms Darnley, 45, from Elgin, was one of the passengers, along with fellow offshore workers Gary McCrossan, 59, from Inverness; Duncan Munro, 46, from Bishop Auckland, and George Allison, 57, from Winchester.
The trial was originally intended to take place at Inverness Sheriff Court but Sheriff Principal Derek Pyle has said it would be done via videolink because of the coronavirus pandemic.
Mr Rodgers said the family was concerned about using the technology.
He said: "They are not blind to the problems caused by the COVID crisis. However, they wish me to record their dismay."
The Eurocopter AS332 Super Puma helicopter crashed on its approach to Sumburgh Airport in Shetland in August 2013. A report in 2016 said the flight instruments had been improperly monitored by the pilots.