Families of Covid victims moot legal action in wake of English ruling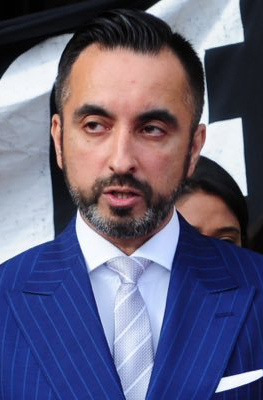 Families who lost loved ones to Covid are considering action "against those responsible for the preventable deaths".
The news follows a ruling of the High Court in London that the UK government's failure to isolate people released from hospitals to care homes without testing early on in the pandemic was illegal.
Scotland had a similar policy and more than 1,300 elderly people were sent to care homes before a testing system was in place.
Aamer Anwar, solicitor for the Scottish Bereaved Families for Justice, said the policy had "operated as a Petri dish for the spread of the Covid-19 virus".
In a statement on behalf of the Scottish families, Mr Anwar said they were considering legal action over fears that Lady Poole, chair of the independent Scottish inquiry examining the strategic response to the pandemic in Scotland, might not properly investigate care home deaths.
He said the families had "felt rushed and felt a lack of empathy" when they met the judge in January this year.
"In over three months the families feel that very little has happened in Scotland and this is deeply disappointing, whilst it appears that the UK inquiry is moving apace.
"This is not what the relatives campaigned for, nor was it what they were promised by the Scottish Government and Deputy First Minister John Swinney.
"There now appears to be an attempt to avoid scrutiny of this issue and thus avoid responsibility, following today's High Court decision, that cannot be allowed to happen in Scotland. We will be considering in Scotland what further legal action can be taken against those responsible for the preventable deaths that took place in care homes."
A spokesperson for Lady Poole's inquiry said the main focus had been "to get the right people and systems in place to support its work".
They said the quality of the investigations and consequent recommendations "depend on the inquiry having infrastructure to enable it to do its job".
The spokesperson added: "Because it is an independent inquiry, those systems have to be set up from scratch. That process is ongoing and additional staff are being appointed to build the inquiry team to a level which reflects of scale of a pandemic which has affected all of the Scottish population.
"In its establishment period, the inquiry's focus of necessity is building processes which will enable it to function efficiently and deliver its recommendations as quickly as possible."
They added: "Lady Poole has already met a number of different organisations representing those affected by the pandemic, including bereaved families in January 2022.
"These meetings have been extremely important and informative and will help shape the inquiry's investigations in the months ahead.
"The inquiry is independent of government and will carry out a fair, open and thorough investigation."