Faculty voices fear of 'survivor hierarchy' in redress scheme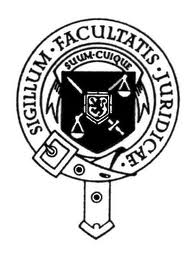 Aspects of plans to compensate for historical child abuse in care could create a "survivor hierarchy" and deny payments to some victims, the Faculty of Advocates has suggested.
Proposals by the Scottish government for a scheme of financial redress would not apply across all institutions which had care of children, and the Faculty believes the distinction would be unfair.
In response to a pre-legislative consultation on the scheme, the Faculty said "children in care" was given a wider definition for the Scottish Child Abuse Inquiry than under the scheme.
"As the consultation itself recognises, such a restriction would exclude children who for example attended fee-paying boarding schools and those in long term care at hospital for medical or surgical treatment…To exclude such children from the scheme and require them to seek reparation through other legal processes is unfair.
"It would compromise the survivor-orientated approach to redressing historical child abuse while in care, and create a 'survivor hierarchy' wherein only some survivors of abuse in residential care are provided with redress under the scheme."
In general, the Faculty added, the scheme should take account of key principles of fairness, compassion and respect for the dignity of applicants.
"The scheme should be administered in a consistent, fair and transparent way to ensure its integrity and effectiveness…The processing of applications should proceed without unnecessary delay and applicants should be given realistic time frames for the likely processing of their applications…There should be a mechanism for review if the applicant disagrees with the level of financial redress awarded," the response stated.
The Scottish government thinks those bearing responsibility for abuse should contribute to the costs of redress, but the Faculty feared implications.
"These include that the scheme may become more complex, legalistic and slower than was envisaged. Also, potential applicants may be deterred if entities can challenge whether the abuse actually happened," said the Faculty.