Faculty takes in largest number of devils in a decade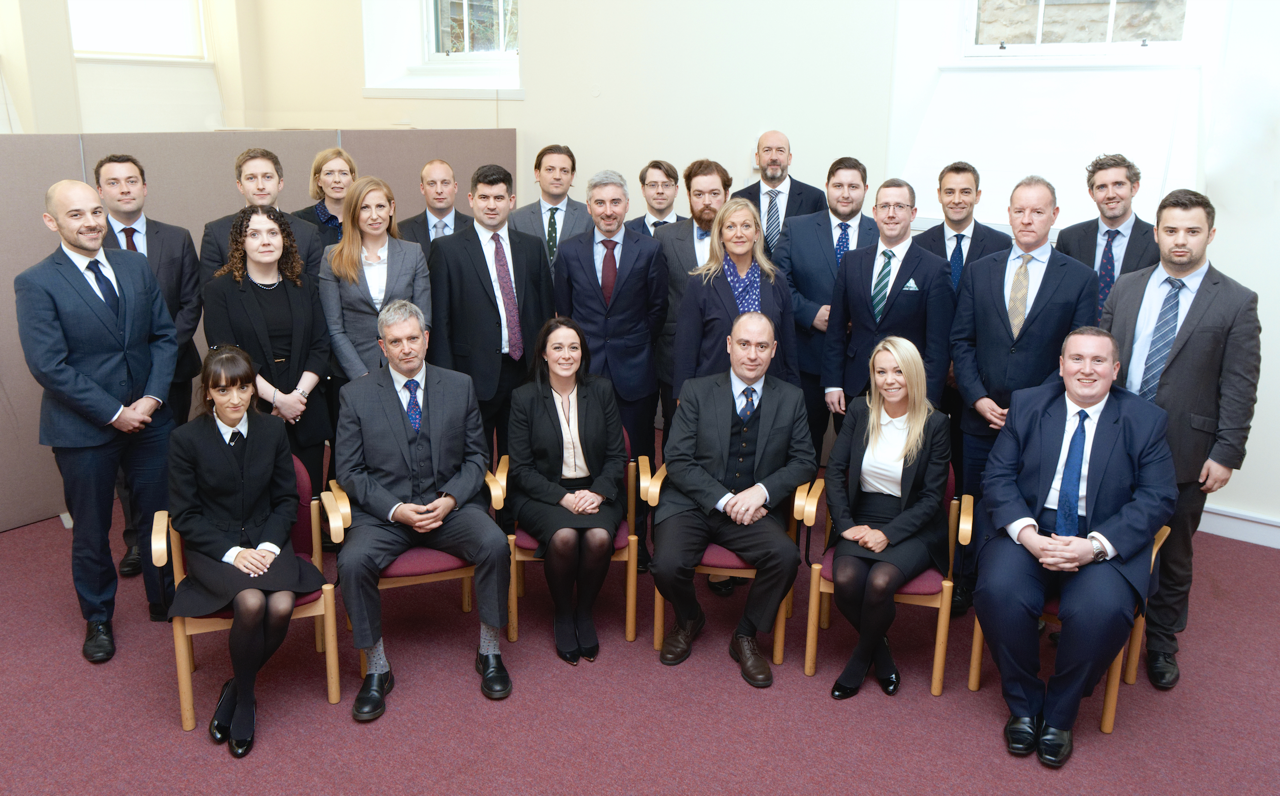 The first steps to a career at the bar have been taken by no fewer than 26 aspiring advocates, the largest number of devils for at least 10 years.
The group has made camp in the Mackenzie Building, home of the Faculty of Advocates' training suite, at the start of the nine-month devilling period.
A new scholarships scheme is at least partly responsible for this year's increased intake. The scheme now includes the Lord Hope Scholarship, funded by a voluntary levy on practising advocates.
Roddy Dunlop QC, Treasurer of Faculty, said: "Faculty is delighted to see so many devils starting this year. Part of the increase in numbers is down to the generosity of members in contributing to the new Lord Hope Scholarship, which has seen the number of scholars rise from the usual two to a total of 10.
"Looking beyond that, however, it is testament to the ongoing relevance and vitality of the Scottish bar. I wish all of this year's devils every success, in what I know will be an enjoyable period of devilling under the estimable director of training and Education, Neil Mackenzie QC, and in their careers thereafter."
Mr Mackenzie said: "We are off to a flying start; the 26 devils have settled in well and we have already covered a lot of ground. We have looked at performance with a performance coach and analysed the essential aspects of advocacy which will be put into practice in the coming weeks and months.
"They come from many different backgrounds, bringing a buzz and vibrancy to the Mackenzie Building which will be carried into life at the bar in the future."
The 26 are: Adam Black, Andrew Crosbie, Antonia Welsh, Cameron Smith, Carla Fraser, Charles Ferguson, Charles Oliver, Chris Miller, David Taylor, Fergus Colquhoun, Fergus Whyte, Jon Kiddy, Jonathan Murphy, Kenneth Cloggie, Laura Anne Radcliffe, Mark Boni, Mark Lutton, Melanie Barbour, Neale Tosh, Nicholas McAndrew, Robert Hovey, Valentina Mori, Victoria Arnott, Dominic Scullion, Euan Scott and Elaine Russell.