Faculty's Burke and Hare link hits the airwaves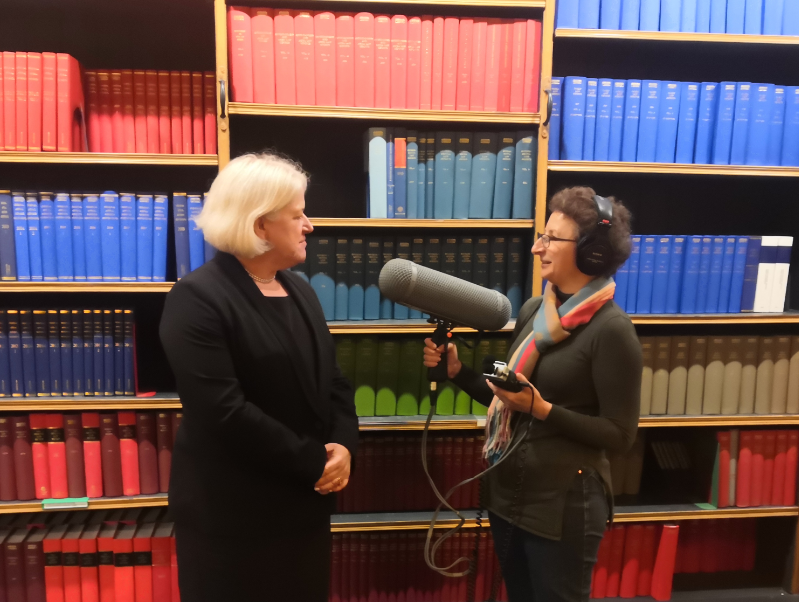 Radio listeners will hear about a link between the Faculty of Advocates and the notorious 19th Century Burke and Hare murders when a new series about famous court cases is aired.
William Burke stood trial in a courtroom which now forms part of the Advocates Library, the Law Room, where recording for the programme took place.
As well as Burke and Hare, Denise Mina's Case Histories will look at the criminal trials of Samuel Moorov and Madeleine Smith, and the Douglas Cause civil litigation.
The series on Radio Scotland starts at 1.30pm on Tuesday 3 December with Moorov, and two Faculty members, Susanne Tanner QC, and Allan Nicol, have contributed to the programme.
The Burke and Hare edition is on Christmas Eve, again at 1.30pm, and features advocate Clare Connelly.
She said: "Discussing infamous criminal characters such as Burke and Hare is always a pleasure but the experience is certainly enhanced when one does so in the Law Room of the Advocates Library, where the trial took place, starting on 24 and running throughout the night into 25 December, 1828.
"Of course, contrary to popular belief, it was only Burke and his female partner McDougal who stood trial, for the murder of Margaret Docherty. Concerned that the Crown may not prove its case, Hare and his wife were invited to turn King's evidence. Hare described the killing of Mrs Docherty to the court but claimed to have had no hand in the deed itself. Mrs Hare gave evidence with her infant, who was suffering from whooping cough, in her arms.
"The transcript of the trial proceedings is in the Advocates Library and makes fascinating reading, from the initial preliminary pleas to the indictment which led to Burke and McDougal facing trial only in respect of the murder of Mrs Docherty, to Burke being convicted as libelled and a not proven verdict being returned in respect of McDougal.
"Following the trial, there was some disquiet at Hare being liberated from prison in February 1829, as he had confessed to killing 16 people. More than 25,000 people attended to watch Burke being executed in January 1829. His remains were subsequently publicly dissected before a large audience. His skeleton remains an exhibition in the Anatomy Museum in Edinburgh University."