Faculty questions future of protected trust deeds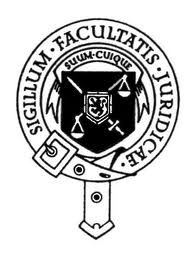 The Faculty of Advocates has raised questions about the future use of protected trust deeds (PTDs) as a form of statutory debt solution.
The Scottish government is consulting on proposals for changes to PTDs – voluntary but legally binding agreements to repay part or all of a person's debts.
Debtors enjoy certain protections under a PTD, such as securing possessions from attachment. However, a PTD can also have significant consequences on a debtor's credit rating and the ability to obtain credit.
In its response to the consultation, the Faculty said: "We respectfully consider that the Scottish Government should keep under review the desirability of continuing to make special legislative provision for trust deeds for creditors. We say this because, in recent years, the legislative landscape has changed.
"Whereas in the past a debtor in embarrassed circumstances had a binary choice between granting a trust deed on the one hand, and being sequestrated on the other hand, there is now a third way, namely a debt arrangement scheme.
"Given the availability of such a scheme, we consider that there now exists a serious question as to the purpose which trust deeds for creditors are supposed to serve and whether that purpose is one which should receive legislative support."