Faculty launches new scholarship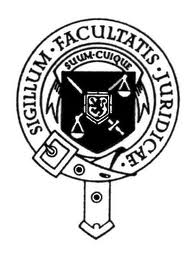 The Faculty of Advocates has announced a new scholarship as it opens this year's applications for financial grants.
The Scottish Council of Law Reporting (SCLR) is providing £5,000 for a scholarship to support devilling, which will be administered by the Faculty in tandem with its own programmes.
Four scholarships schemes are now available to prospective devils: the Lord Reid Scholarship, the Faculty Scholarship, the Lord Hope Scholarships, and the new SCLR scholarship.
The Lord Hope Scholarships – launched at a conference of the Scottish Ethnic Minorities Lawyers Association in November 2018 – are funded by contributions made by existing members of Faculty. In addition, one or more Faculty Scholarships may be awarded each year.
The Lord Reid Scholarship is awarded in honour of the late Lord Reid of Drem, who bequeathed sums to the Faculty with the intention that they be used for educational scholarships. One Lord Reid Scholarship is usually awarded annually, to the outstanding applicant.
The Lord Hope, Faculty and SCLR Scholarships have as their aim improving accessibility to the bar. Applicants must demonstrate sufficient ability to merit the award, but greater weighting is given to those in financial need or to those from groups currently under-represented at the Scottish bar.
Ruth Crawford QC, Treasurer of Faculty, who chairs the Faculty's Scholarship Committee, said: "We are delighted to be adding the Scottish Council of Law Reporting Scholarship to our other programmes of support, aimed at removing barriers and increasing diversity among the membership of Scotland's independent referral bar.
"The Faculty is fully committed to being inclusive and is open to every person in Scotland with the appropriate legal abilities – regardless of sex, race, sexual orientation, disability, religion or background. We continue to work hard to meet that commitment. Our growing scholarship programmes contribute to that. We hope that they will help to alleviate hardship experienced in the unpaid devilling period so that applicants have financial support to pursue their goals."
The deadline for applications for all scholarships, for those intending to commence devilling in 2022, is Friday 30 April. For details on the application process click here.