Ewan McIntyre: A legal letter from Lyon 'part trois' - c'est fini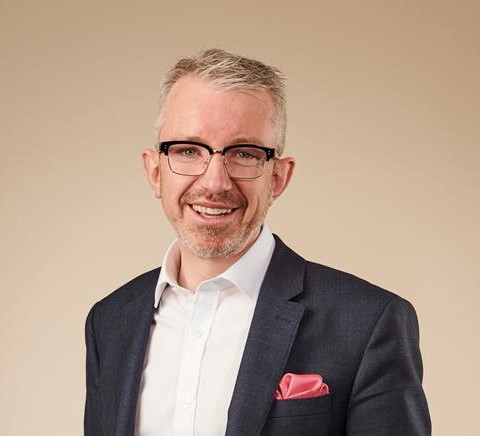 Ewan McIntyre is a consultant to Burness Paull and expert in professional negligence and financial services litigation with over 25 years' experience. He is currently enjoying a secondment with Racine, one of the main independent French law firms, in its Lyon office.
The tales of daily life in France's second city have been great to share. I am here for business reasons of course, and in my last letter I said I would share my impressions of life in the law here.
Well, it has been a terrific surprise. I have been warmly welcomed by everyone I have encountered. Having butchered the language and humiliated myself daily in French, I might have expected my colleagues to be pleased to be seeing the back of me. I suspect however that there is a shared regret that this episode is coming to a close.
Early concerns about being isolated from real life were unfounded. In recent weeks I have had the privilege of attending a fascinating meeting with 25 participants from various EU countries, often speaking across each other to defend their position and talk down the opposition, with varying degrees of proficiency in French. An equivalent meeting in the UK would have been rather less passionate. Not being a native French speaker it was exhausting, but after three hours the chair asked for my impressions. I hope my attempt at being polite, but succinct in my response, worked. Shortly afterwards, out of the room's floor-to-ceiling window, a large dog appeared on the boardroom terrace. His raised eyebrow suggested my etiquette needed work. Taking a dog to such a meeting gave it a human dimension uncommon in the UK.
Despite being an observer, I was also woven into commercial court proceedings the other day. My chaperone for the afternoon had just delivered a tour de force without speaking notes. When it became obvious to the judges that his opponent was insufficiently prepared to respond, the chair of a three-judge bench, assuming me to be one of the commercial clients, addressed me directly. She asked for my position on a killer question. Happily, my colleague came to my rescue and explained I was an envoy from the UK.
It has been a privilege to see under the bonnet, and how the business of law has been conducted in both of these settings. In quite the contrast to what might have been assumed, both of these events are reflective of the wider politeness and inclusion I have experienced. I learnt to mirror that politeness by greeting strangers in shops, and in the office lift, with a 'bonjour', and to wish them a good day as they stepped out. Whilst not naturally inclined to 'over-share', courtesies like that are expected. In court I saw a rather crestfallen chap arrive late for his case, only to be told that his case had been decided in his absence. His protestations that parking had been difficult, gained no traction. I hope he has a chequebook. Anyway, as he left court, the chair of the judging panel wished him a good afternoon in much the same way as if he was leaving a patisserie. It would have been thought rude if those pleasantries had not been exchanged.
That courtesy is also displayed on public transport. On one TGV, the ticket inspector entered the upper deck carriage wishing everyone bonjour. To my surprise, many of the passengers responded as if they were well acquainted. That civility was also seen in the quiet carriage. The passengers seemed to understand that 'quiet carriage' applied to them and their mobiles, and unlike the inexplicable behaviour often seen on some UK trains, not just to everyone else.
I had expected by this stage to have left a honeymoon period. Life here involves getting used to more restrictive Sunday shopping, the daily obstacle course of abandoned electric scooters, and a somewhat casual approach to signposting pavement hazards. However, on balance, those are outweighed by the other benefits of living in a city where climate, civility and shopping locally, all combine to improve your quality of life. Travel broadens the mind, and my placement here has done that for me.
The late broadcast essayist Alistair Cooke, he of the wonderful 'Letters from America' fame, said that he preferred radio to TV because the pictures were better. In signing off just now, it has been a joy that the cerebral pictures I had about life here, have been reflected by the reality.