Event: Drafting legislation: the theory and the reality – Dame Elizabeth Gardiner KC (hon)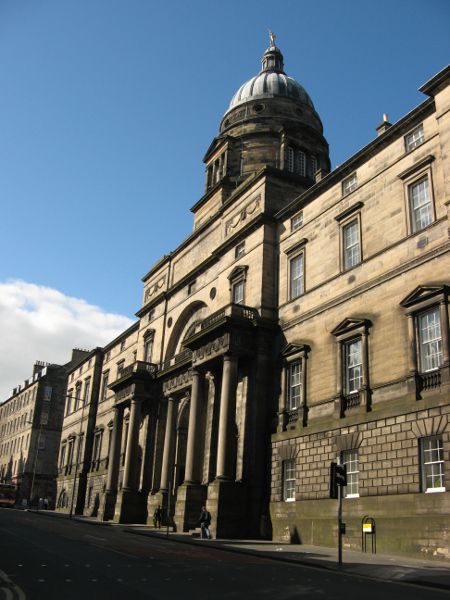 Usha Kasera Lecture Theatre, Old College
Thu 30 March 2023
17:30 - 19:30 (GMT)
The W.A. Wilson Memorial Lecture will be delivered by Dame Elizabeth Gardiner, DBE, KC (hon) next month.
Elizabeth Gardiner is a lawyer who has worked in the Civil Service since 1991 as a legislative drafter ("parliamentary counsel") in the Office of the Parliamentary Counsel in the Cabinet Office. In 2015 Elizabeth was appointed as First Parliamentary Counsel, the first woman to hold the office in its 150 year history. She now leads the Government in Parliament Group in the Cabinet Office which consists of the Office of the Parliamentary Counsel and the Offices of the Business Managers (Chief Whip and Leader in each House of Parliament).
Elizabeth is the Gender Equality Champion for the Cabinet Office, supporting the department's Gender Equality Group and a number of "sibling networks" (Parents, Menopause etc) and is involved in developing a network for senior women in the department. She is also the Civil Service Champion for the Civil Service Retirement Fellowship. Elizabeth is also the Parliamentary Capability Champion for the Cabinet Office, helping civil servants understand the importance of Parliament in each government department.
WA (Bill) Wilson (1928-1994) taught law at the University of Edinburgh from 1960 until his death in 1994 at the age of 65. From 1972 onwards he was the Lord President Reid Professor of Law. His academic interests were exceptionally wide. A memoir of Bill Wilson forms the first chapter of a series of essays which were published in his memory: see Hector L MacQueen (ed), "Scots Law into the 21st Century: Essays in Honour of WA Wilson" (1996).
This event is free to attend but registration is required.