Event: AI Beyond the Hype – Benefits, Challenges and Liabilities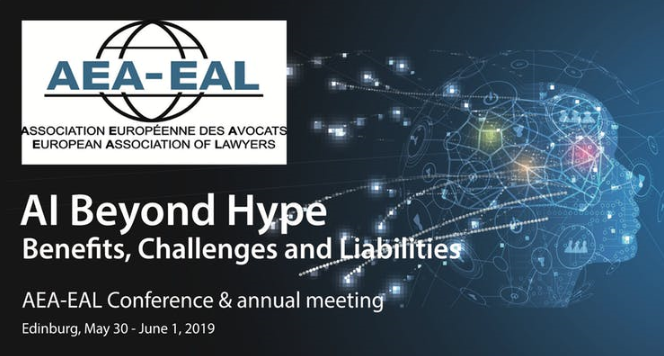 Leading experts in the field of artificial intelligence are heading to Edinburgh for an international conference.
The event by the European Association of Lawyers is being held in the Faculty of Advocates' Mackenzie Building on Friday, 31 May, and is entitled: AI Beyond the Hype – Benefits, Challenges and Liabilities.
Iain Mitchell QC is organising the conference. As well as being one of the Scottish Bar's foremost authorities on AI, he chairs the Scottish Society for Computers and Law and the working party on surveillance of the Council of European Bars and Law Societies (CCBE).
He said: "The conference is not only a spectacular opportunity to share information and knowledge about this hugely important topic, but also an excellent opportunity to build an effective platform for communication and co-operation among lawyers, IT professionals and academics.
"Topics to be discussed will include, What is AI and why should I care?; AI in relation to legal liability, fundamental rights, data protection, medical technology and licensing issues. We shall also be grappling with the thorny issue of the ethical use of AI."
Confirmed speakers are: Professor Timo Minssen, of Copenhagen University, Professor Burkhard Schafer, of Edinburgh University, Katharina Miller, President of the European Women Lawyers Association, Andrew Katz, joint editor of the International Free and Open Source Law Review, Chris Rees, Past President of the British Computer Society, Karmen Turk, adviser on AI issues to the Estonian Government, and Wojciech Wiewiorowski, of the office of the European Data Protection Supervisor.
For tickets and full details of the conference, see here
Mr Mitchell discusses AI and the conference in an article in the latest edition of the Journal of the Law Society of Scotland.