Eighteen members of Faculty become Fellows of the Chartered Institute of Arbitrators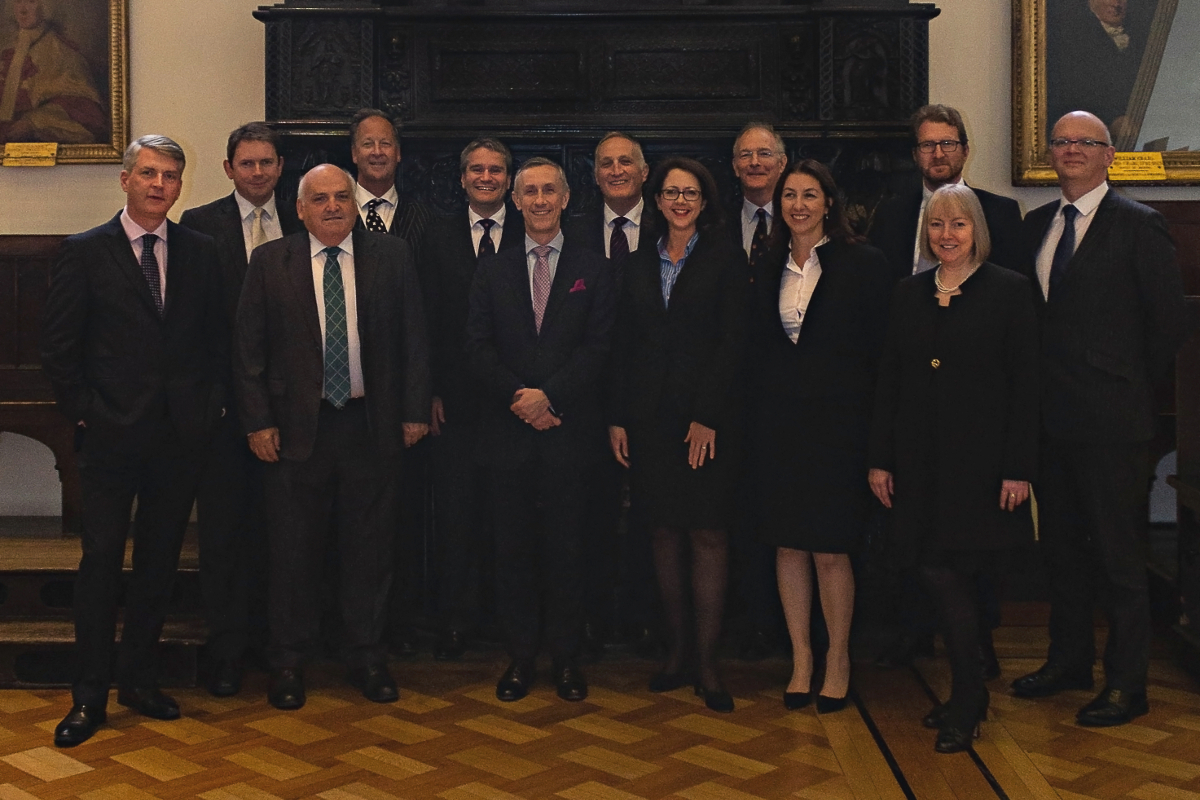 Eighteen members of the Faculty of Advocates have gone through intensive training and emerged as Fellows of the Chartered Institute of Arbitrators.
The group used a specially-designed course at Aberdeen University for the first steps on to the platform of international arbitration.
Those now proudly carrying the letters FCIArb after their name are: Angela Grahame QC, Susan O'Brien QC, David Turner, Kenneth Campbell QC, Paul O'Brien, Maurice O'Carroll, Fergus Thomson, Christian Marney, Leo Hofford QC, Simon Di Rollo QC, Anna Poole QC, Alan McLean QC, Chris Wilson, Patricia Comiskey, Nick Ellis QC, Roderick Campbell, Maria Clarke and Lisa Henderson QC.
The link-up with Aberdeen University's School of Law dates from an approach by the Faculty's then director of education and training, Dr David Parratt QC. The aim was to enable members of Faculty to become MCIArb (member) and then FCIArb (fellow) accredited.
For most, the courses involved face-to-face tutorials and intensive workshops in Edinburgh and some online work. International arbitration experts taught aspects of arbitral practice and the candidates were given a detailed, practical understanding of international arbitration.
Derek Auchie, senior lecturer in law, Aberdeen University, said: "I was delighted to be involved in working with the Faculty in this exciting initiative. The students from the Faculty worked very hard on their studies, despite being very busy professionals. Tutorials and workshops were lively and stimulating, and the students took a real interest in the principles and practice of international arbitration. The quality of work produced on assessment was very high indeed.
"I hope that as many as possible of those who completed these courses will go on to work in this field; they are certainly well-equipped to do so."
The 18 join a number of other members of Faculty who also hold FCIArb accreditation.
Gordon Jackson QC, Dean of Faculty, said: "The Chartered Institute of Arbitrators is recognised around the globe and, in achieving the status of Fellows, our members have achieved an independently assessed quality standard. They are now in an excellent position to accept appointments as arbitrators in domestic and international arbitrations.
"Parties wishing to embark on an arbitration and either choosing a suitable arbitrator themselves or making a request to me as the Dean of the Faculty to make an appointment, now have a significantly increased choice and the reassurance that those appointed from our membership will treat parties fairly and provide the independence and impartiality which is essential to the efficient running of arbitral proceedings."