Eight trainees secure permanent positions with Thorntons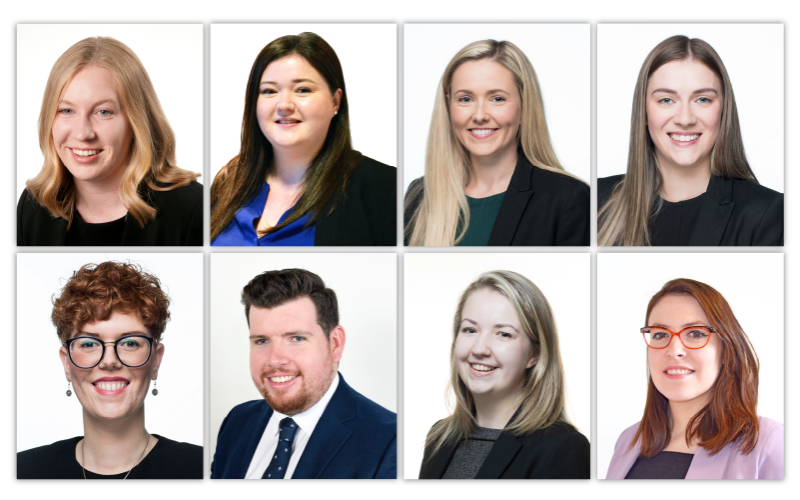 Thorntons has welcomed eight newly qualified solicitors across four of its offices following a two-year traineeship.
Among the recruits are three appointments in Thorntons' Dundee team – Angela Robertson in dispute resolution and claims, Jillian McLaughlan in employment, and Alex Hirst Dawson in residential property.
Mr Dawson said: "I gained invaluable knowledge and experience throughout my traineeship with Thorntons and I am elated to be continuing my career with the firm.
"I graduated with an English LLB in 2015 and then joined Thorntons as a personal injury paralegal. I was instantly impressed by the firm's commitment to client service and the surrounding communities as well as its investment in employee development, which was evident from the outset.
"I was encouraged and supported by my colleagues throughout my return to university, to qualify in Scots law, and during my traineeship, which included undertaking a variety of seats in employment and residential property, as well as a six month secondment to one of the firm's public sector clients.
"I am now looking forward to progressing within Thorntons, working on both Scottish and English property transactions and I am excited to be able to assist our clients residing in both jurisdictions."
Thorntons' Edinburgh team will also welcome two newly qualified solicitors, Maria Gravelle in employment and immigration and Scott Douglas in corporate and intellectual property.
Additionally, Lindsey Cross will join the commercial property and insolvency team in Thorntons' Glasgow team and Chloe Anderson will join the private client team in St Andrews.
Colin Graham, chairman at Thorntons, said: "Our vision is to be one of Scotland's most forward-thinking legal firms and we know that our trainees are the key to the future success of Thorntons. It is fantastic to welcome eight of our trainees, now newly qualified solicitors, to permanent roles within the firm."