Eight new sheriffs appointed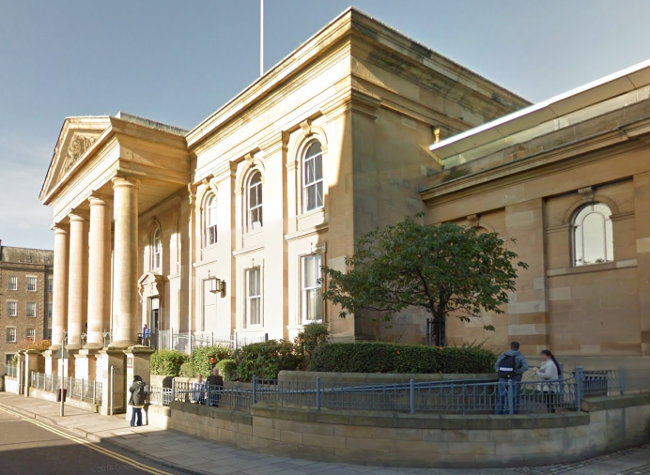 Eight new sheriffs have been appointed to serve the sheriffdoms of Glasgow & Strathkelvin, Grampian, Highland and Islands, North Strathclyde, South Strathclyde, Dumfries & Galloway and Tayside, Central & Fife.
Her Majesty The Queen has appointed Paul Reid, Tony Kelly, Sara Matheson, Joseph Hughes, Fergus Thomson, Colin Dunipace, Mhari Mactaggart and Jillian Martin-Brown to the office of sheriff, on the recommendation of the First Minister.
First Minister Nicola Sturgeon made her recommendation for appointment on the basis of a report by the Judicial Appointments Board for Scotland.
The salary of a sheriff is £140,289 per annum.
Paul Reid is a founding partner of Fleming and Reid, Solicitors Glasgow. In 2009 he was appointed a part time sheriff. He has previously held membership of the Scottish Civil Justice Council. He is presently a member of the Scottish Legal Aid Board.
Tony Kelly was appointed summary sheriff of Glasgow and Strathkelvin in 2016. He was a First-Tier tribunal judge in the Social Entitlement and Immigration and Asylum Chambers. Mr Kelly is a visiting Professor in human rights in the University of Strathclyde and a legal member of the Parole Board for Scotland.
Sara Matheson became accredited as a specialist in child law in 2005 and in family law in 2008. Ms Matheson was appointed as a convenor of the Additional Support Needs Tribunal in 2008 and was a founding partner of MTM Family Law in 2012. She was president of the Glasgow Bar Association in 2008 and was appointed as a summary sheriff at Airdrie in 2016.
Joseph Hughes has been managing partner of J C Hughes Solicitors Glasgow since 1986. From 2004 he was appointed to the Mental Health Tribunal for Scotland, Health and Education Chamber, Pension Appeals Tribunals for Scotland, Scottish Solicitors Discipline Tribunal, NHS Tribunal for Scotland, Police Appeals Tribunal, Housing and Property Chamber, General Regulatory Chamber (Charity), Institute and Faculty of Actuaries Disciplinary Panel, Scottish Housing Regulator Appeals and SFA Disciplinary Judicial Panel. Mr Hughes has also held a number of non-executive, public and charitable positions.
Colin Dunipace established Dunipace Brown, Solicitors in 1993, where he remains a partner. Mr Dunipace was a Council and board member of the Law Society of Scotland, and became a part-time stipendiary-magistrate in 2010 before appointment as a part-time summary sheriff in 2016. Since 2013 he has sat on various tribunals, including as a fee-paid judge of the Immigration and Asylum Chamber and a board member of the SCCRC.
Fergus Thomson qualified as a solicitor in 1996. He worked initially as a banking solicitor, with Dundas & Wilson and Maclay, Murray & Spens, and subsequently in litigation with DLA Piper. He also worked in structured finance with Bank of Scotland. He was called to the bar in 2004. A Writer to the Signet and fellow of the Chartered Institute of Arbitrators, Mr Thomson is currently an advocate in primarily civil practice.
Mhari Mactaggart trained with Robert Carty & Co, where she became a partner in 1985. Ms Mactaggart then joined Milligan Mactaggart & Perkins Solicitors as a partner before becoming a senior partner with Mhari S Mactaggart Family Law Practice in 1996. Ms Mactaggart was appointed part-time sheriff in 2005. She went on to join Hamilton Burns WS in 2008 as a consultant and head of family law team and in 2016 was appointed a summary sheriff in Ayr.
Jillian Martin-Brown was appointed as a summary sheriff in Tayside, Central and Fife in 2016. She has particular responsibility for the Problem Solving Court in Forfar. Prior to her appointment, she was a solicitor in private practice, representing the Scottish Prison Service at fatal accident inquiries throughout Scotland. She later worked as an advocate, developing particular expertise in the fields of personal injury and medical negligence. She was appointed as standing junior counsel to the Scottish government and served as an ad-hoc advocate depute for the prosecution service.