Edward Kane back in court – and it's murder!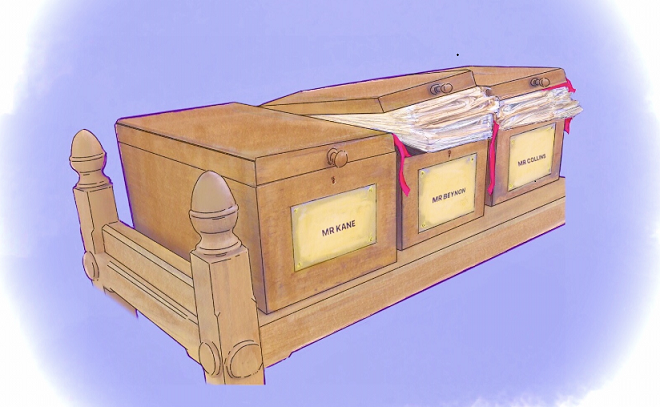 The popular fictional advocate, Edward Kane, faces some novel difficulties as he takes on his first murder case in a new book.
For one thing, the 19th-century counsel has never even seen a murder trial, and although at risk of the hangman's noose, his client refuses to speak to him.
Edward Kane and the Parlour Maid Murderer is the latest work of Ross Macfarlane QC, and is set in 1850 in Edinburgh. It features the characters of Kane and his manservant, Mr Horse, who were introduced in a serial in The Scotsman last Christmas. There will be another serial in the paper this year, from 7 December to Christmas Eve.
Mr Macfarlane said: "I think that members of the Faculty of Advocates in particular will enjoy some of the in-jokes in the book. These are, of course, all fictitious characters, but, for example, there is a Head Faculty Servant named 'Manville' and a mutton-chopped, pipe-smoking defence counsel who seems oddly familiar. I warned Donald Findlay QC, about this, but we agreed that it couldn't possibly be him because the book is set in 1850…"
Edward Kane and the Parlour Maid Murderer is published in hardback by Scotland Street Press on 30 November, at £19.99. A 20 per cent discount is available to members of the legal profession by using the code Cuibono in the Coupon section.