ECHR appeal to Supreme Court sought in Craig Murray case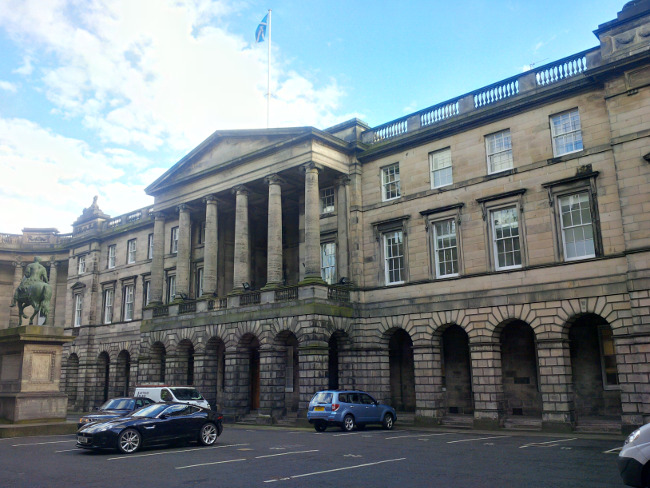 Counsel for a man sentenced to a prison term for unlawfully publishing information about women who gave evidence against Alex Salmond has sought permission to appeal to the Supreme Court.
Dean of Faculty, Roddy Dunlop QC said his client, Craig Murray, 62, should be given leave to appeal to the UK's highest court.
Mr Murray, a former British ambassador to Uzbekistan, was given an eight-month prison sentence after he breached a court order passed during Mr Salmond's trial last March.
In the Inner House on Monday, Mr Dunlop told the Lord Justice Clerk, Lady Dorrian; Lord Menzies and Lord Turnbull that the case should be examined by the Supreme Court because it engages the free speech provisions of the European Convention on Human Rights.
He said: "The proliferation of blogging, of commenting on the judicial process, which as a generality must be seen as a welcome part of article 10 makes the outcome here one of high general public importance.
"This is an area of acute sensitivity and one which the guidance of the Supreme Court would be welcome. This case has attracted a great deal of public interest, a great deal of public comment and a great deal of public concern.
"Much of that comment and concern has highlighted Murray alone was brought to the attention of the court despite other journalists publishing material that was arguably more likely to identify the complainers.
"Some of that has led to public comment that proceedings against Murray were politically motivated. I myself make no such submission. I cannot make any such submission and I do not make any such submission.
"But the fact remains these comments are out there and they continue to be made on matters of real public concern."