Dundee legal community walks the walk for access to justice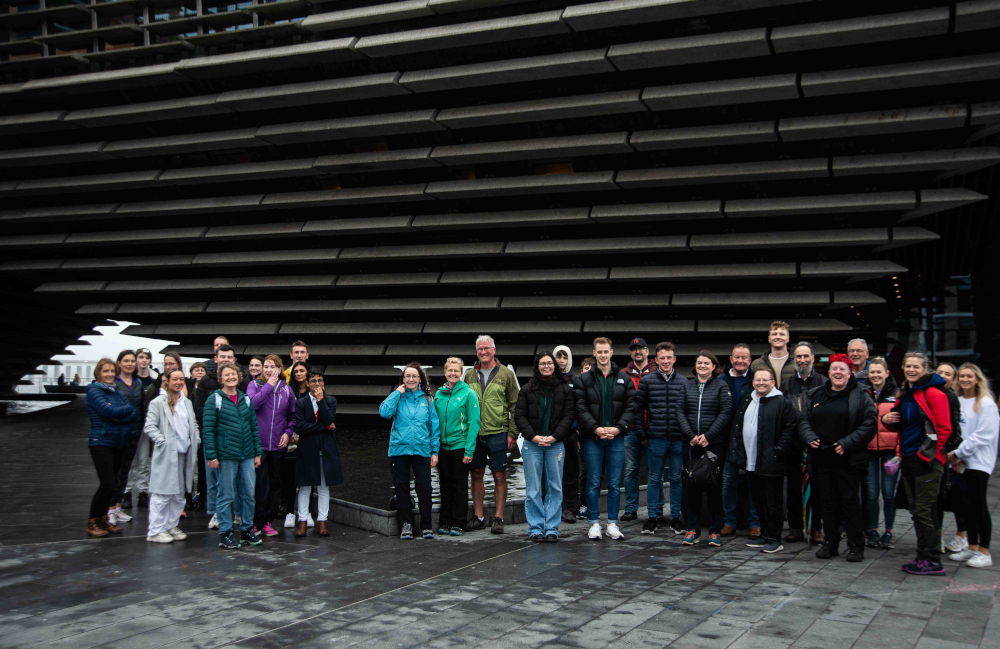 Legal professionals in Dundee have raised hundreds of pounds to help some of the most vulnerable people in Scotland access legal services for free.
Thorntons and students from the Dundee Law School led the way as more than 30 law professionals took part in the inaugural Dundee Legal Walk on Sunday 23 October, raising £700 for the Access to Justice Foundation in the process.
The foundation is the result of collaboration between the Bar Council, the Chartered Institute of Legal Executives, the Law Society and the voluntary sector.
The Access to Justice Foundation is also registered as a charity in Scotland and is supported by Access to Justice Foundation Scotland whose committee members have been appointed from a broad section of Scottish organisations. It raises and distributes funds to advice agencies, who can make a real difference to the lives of vulnerable people by providing free legal services.
Murray Etherington, president of the Law Society of Scotland, said: "We'd like to thank everyone who came along and took part in the inaugural Dundee Legal Walk.
"The demand for advice services, especially in the areas of debt, benefits and homelessness, has increased dramatically due to the pandemic and the cost of living crisis, making the need for funds more important than ever.
"Legal Aid is becoming more difficult to access and there is a real risk that individuals across Dundee will not be able to afford the cost of legal support, without funds like this.
"We hope the money raised will go some way towards supporting the fantastic work Access to Justice do and we hope that we can build on our success in the years to come at many more Dundee Legal Walks."
Graeme McWilliams, founder of the Scottish Legal Walks, said: "We've held annual legal walks in Edinburgh and Glasgow for many years and are delighted to have completed our first ever Dundee Legal Walk, thanks to the support of our sponsors; Thorntons and the Dundee Law School.
"It was great to see so many members of the legal profession and law students come together to have some fun and support Access to Justice. The money raised will go directly towards funding vital local advice services across Scotland, providing practical access to justice to those who would be otherwise unable to afford it."
If you would like to support the Access to Justice Foundation (Scotland), please visit www.atjf.org.uk/donate.