Dundee law alumni mentor the next generation of legal experts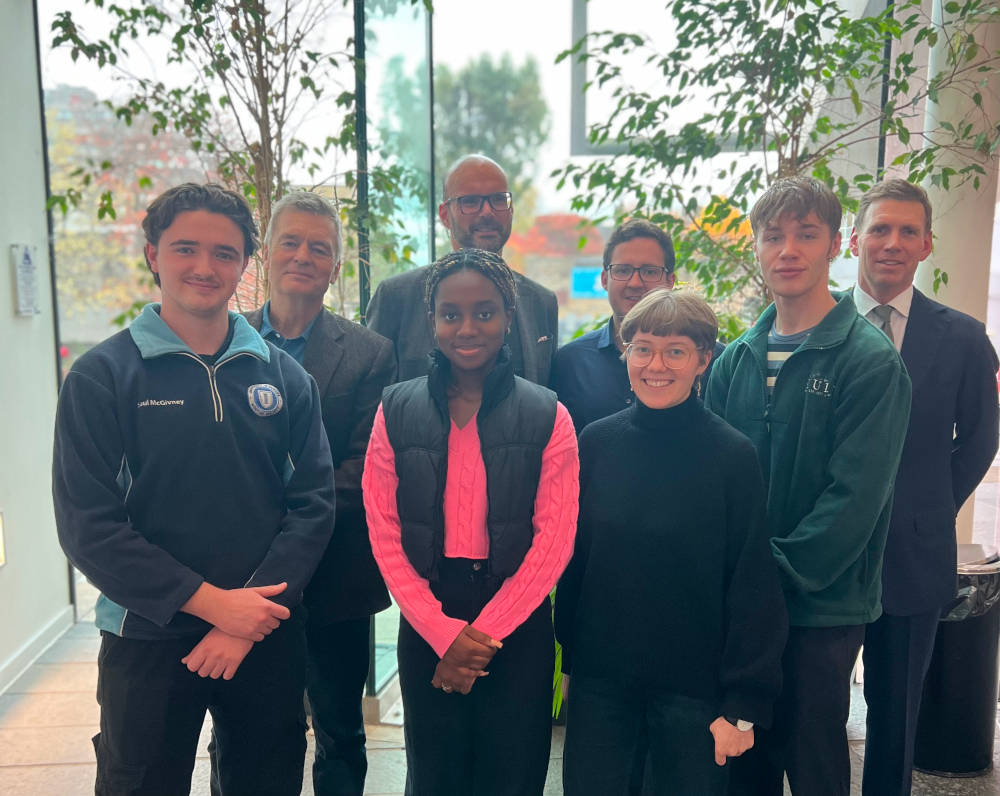 Law students at the University of Dundee are set to benefit from insights into the legal profession as successful alumni offer their counsel in a new mentoring scheme.
The launch of the LLB Alumni Mentoring Programme brings together solicitors and advocates, as well as a barrister, in-house counsel and government adviser to share knowledge, experience and advice that will assist students as they prepare to take the next steps in their career journey.
Fifteen mentors, who are now based in the UK, Canada, Ireland and Nigeria, have chosen to give back to their alma mater by offering up their expertise in the legal field. They will provide one-on-one sessions with students throughout the academic year.
Among the group of mentors is Nick Buckworth, a partner at global law firm Shearman & Sterling. Throughout his career, Mr Buckworth has specialised in project development and finance practice, predominantly on projects in the energy sector.
Mr Buckworth graduated with an LLB in English law from the University in 1983 and said his Dundee education set him up for what was to be a successful career.
"I'm extremely grateful for the opportunities which this University gave me," said Nick.
"There was something about the course that was inspiring. Very strong lecturing, taken seriously, and a lot of engagement between the professors and the students. We were forced to think and prepare. I attribute my work ethic to Dundee.
"For me, it's totally binary. I came to Dundee and got a great education that gave me a great start in life. To be given the opportunity to be a part of someone else's journey is really rewarding."
Mr Buckworth has previously supported the university with other projects, including alumni Q&A sessions with law students. The mentoring programme builds on the success of these events and strengthens ties between the School and its extensive global alumni community.
Peter McEleavy, professor of law at the university and a barrister, said: "Our alumni mentoring scheme has evolved from the steps we took in 2020 to try and enrich our students' learning and development when all activity was forced online by the Covid pandemic.
"Nick led the way with our online Q&A careers sessions. These proved enormously popular and valuable for the students.
"The mentoring scheme allows us to bring a significant pool of successful alumni of our Scottish, English and Dual Qualifying LLB programmes back in contact with the Law School to guide and inspire our current students. We have been overwhelmed by the level of support our mentors have provided, which goes to show the importance they attach to their time at the University of Dundee and the start of their legal journeys."