Dr Frankie McCarthy appointed to Scottish Law Commission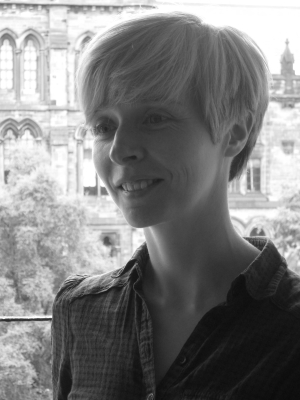 Dr Frankie McCarthy has been appointed a Scottish law commissioner.
Dr McCarthy is a senior lecturer in private law at the University of Glasgow, where she has taught since 2007. Her teaching and research interests are in property law and family law and she has published widely in relation to both.
She was awarded her PhD for a thesis exploring the limits of Article 1 of the First Protocol to the European Convention on Human Rights.
She is a graduate of the Universities of Edinburgh (LLB, DPLP) and Glasgow (PhD) and was admitted as a solicitor by the Law Society of Scotland in 2004.
Lady Paton, chair of the Scottish Law Commission, said: "I congratulate Dr McCarthy on her appointment as commissioner and wish her every success in the role as the lead commissioner for our property law projects.
"The importance of systematic law reform by the country's independent law reform agency cannot be underestimated. It is vital for our society that the law is kept up to date and in tune with today's values and beliefs.
"It is critical also for the prosperity of the country that business and commerce can rely on a legal system that meets modern needs. This is particularly true of the law relating to heritable securities, a review of which is already underway and which will now be led by Dr McCarthy."
This appointment will be for five years and runs from 1st October 2019 to 30th September 2024, is full-time and attracts remuneration of £105,668 per annum for a time commitment of 37 hours per week.