DLA Piper to agree travel budget with clients to reduce carbon footprint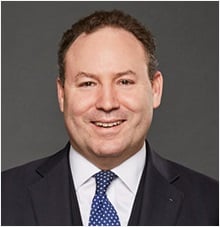 DLA Piper is to agree a travel budget with its clients as part of a new series of measures to reduce its carbon footprint in the next two years.
The move is part of a wider project of the firm's to commit to targets halving its greenhouse gas emissions by 2030 compared to pre-pandemic levels.
The policy will see the firms agree a budget with clients that will consider the frequency of international trips as well as emissions and how best to organise a meeting.
Managing director for sustainability and resilience JP Douglas-Henry said the firm "won't have the same frequency of meetings".
He added: "We are all committed to a sustainable future, and this will require both a cultural and professional change."
The firm has appointed 200 emissions champions to promote best practice in each of the firm's functions. They will scrutinise how each practice performs with a view to improving overall standards.
"Soon our balance sheets will reflect the sustainable values we subscribe to," Mr Douglas-Henry said. "It is about the world we will leave to our children. We say this pandemic has brought about lasting consequences. But Covid-19 was a dress rehearsal of what climate change will mean for everyone."