DLA Piper Scotland to relaunch gender balance network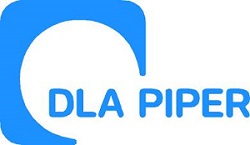 DLA Piper Scotland will relaunch LAW, the firm's global gender balance network, tomorrow at an event with guest speaker Dr Cal Major.
Scotland will host the first in a series of events across the UK to celebrate the global relaunch of LAW, which was established to promote gender diversity and strengthen routes to leadership for DLA Piper's women lawyers.
Dr Major is a veterinary surgeon, explorer and ocean advocate who studied at the University of Edinburgh. She has dedicated herself to the protection of the oceans and its inhabitants and has made significant contributions in tackling the plastic crisis.
She received the Point of Light Award from the Prime Minister on World Ocean's Day 2018 in recognition of paddling over 1,000 miles along the coastline of the UK collecting litter.
Dr Major joins DLA Piper tomorrow to share her experiences, insights and advice on how we can all join the fight against the plastic crisis in our oceans.
This free event will be hosted via Zoom on 26 January 2021, and the firm welcomes all to attend. The event will run from 1pm – 2:30pm.
To reserve your place, please click here to register.