DLA Piper bolsters UK government affairs practice with appointment of Lord Tyrie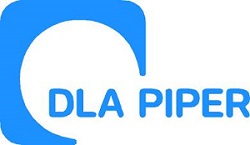 DLA Piper has appointed Lord Tyrie, former chair of the Competition and Markets Authority, as a political consultant.
Lord Tyrie will advise clients across a wide range of financial, public policy and corporate governance issues and will work alongside an established team of consultants including Lord Garnier QC, the former Solicitor-General.
The practice is led by Paul Hardy, a former senior legal counsel in the House of Commons and House of Lords.
Lord Tyrie has held many senior positions throughout his career, including chair of the Parliamentary Commission on Banking Standards and chair of the Commons' Treasury Select Committee. He was previously with DLA Piper as a consultant from 2017-2018.
Lord Tyrie said: "I am looking forward to renewing the exciting collaboration which began three years ago with a high-class team of partners and advisers, providing a service to businesses which increasingly need comprehensive coverage of the problems they face."
J-P Douglas-Henry, global co-chair of litigation and arbitration at DLA Piper, said: "Our clients are increasingly working in highly politicised environments. This can be seen in how quickly business regulation has changed in the light of Covid-19 and Brexit, and is a clear indicator of how important it is for companies and organisations to proactively engage with government on policy issues of relevance to them in such a rapidly changing environment.
"Legislative and administrative advocacy is a skill that is quite distinct from more traditional areas of law and not one traditionally associated with it. With Paul heading up our UK government Affairs practice, the appointment of Lord Tyrie, continued support from Lord Garnier and the rest of the practice both in the UK and across the globe, we have a truly compelling offering for our clients."