Digby Brown marks growth with five new associates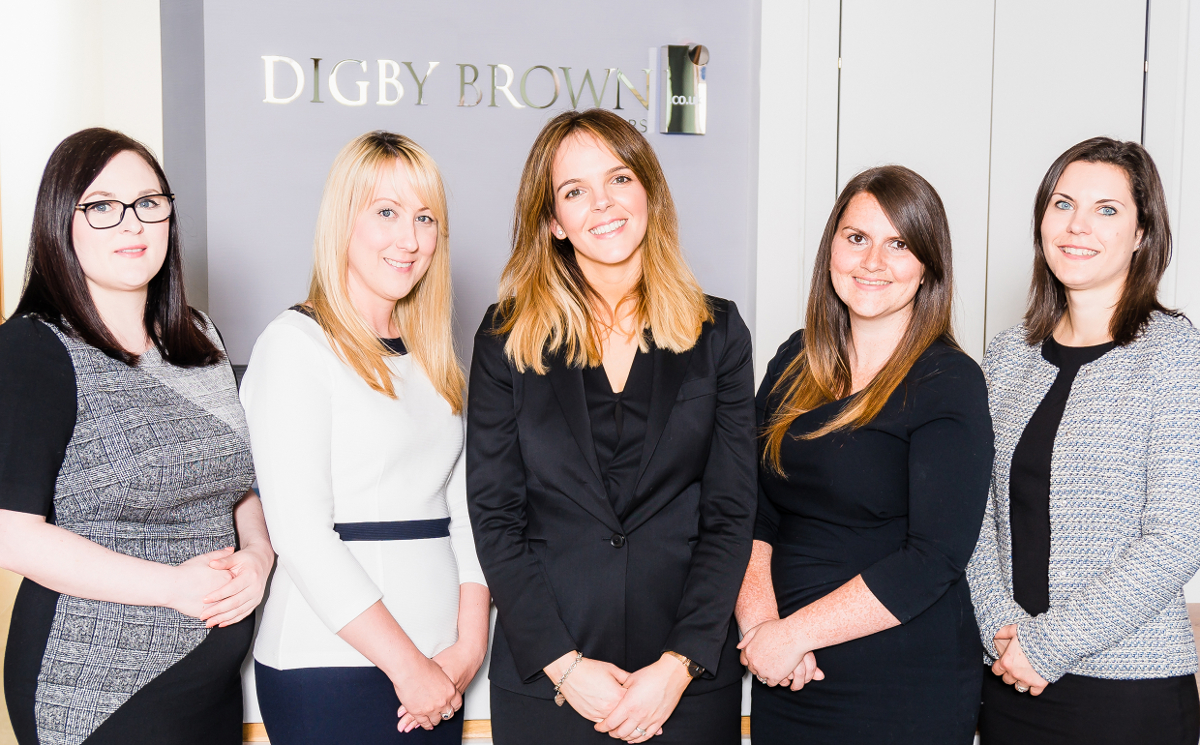 Digby Brown Solicitors has shown further growth with the appointment of five new associates.
The promotions conclude a successful end to the 2018/19 financial year for the personal injury firm after it was also crowned Law Firm of the Year at the Scottish Legal Awards in March.
Cycling claim expert Lisa Byrne and Melissa Christodoulou who specialises in workplace accident claims are based in Digby Brown's Glasgow office along with Caitlyn McCabe who specialises in asbestos injury work.
Carrie-Anne Mackenzie's appointment reflects the ongoing growth of the firm's Aberdeen office. Laura Wilson is based in Edinburgh and specialises in assisting clients injured either at work or on the road.
Digby Brown chief executive Fraser Oliver welcomed the five new associates to their roles.
He said: "I would like to congratulate Lisa, Melissa, Caitlyn, Carrie-Anne and Laura on their promotions.
"These are an important set of promotions which reflect the further growth of the business across Scotland and across different areas of personal injury practice.
"To be an associate in Digby Brown takes hard work, legal expertise, and compassion for our clients – these qualities define the quality of service the firm delivers.
"Helping clients is what we do. It matters to us.
"Investing and developing our staff ensures we continue to lead in the field of Scottish personal injury litigation."