Digby Brown employee raises £1,600 for asbestos charities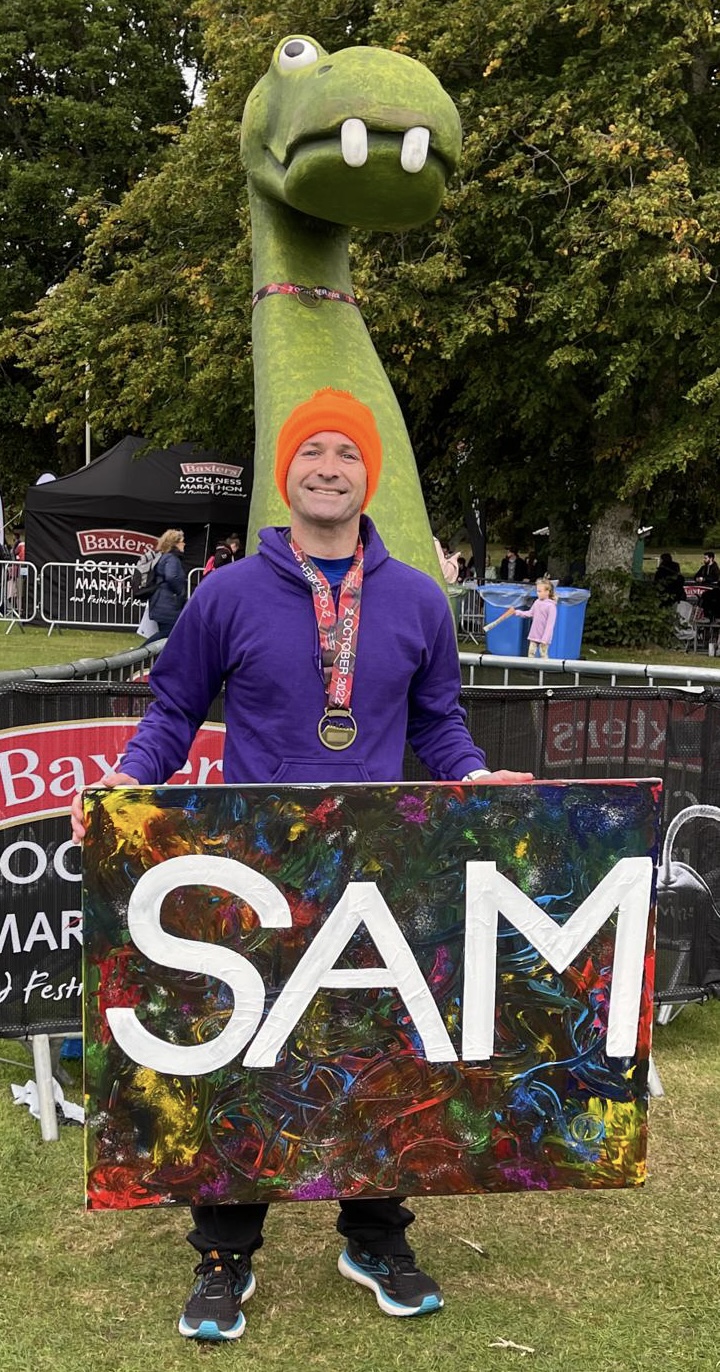 Digby Brown's media manager has raised nearly £1,600 for asbestos charities after completing the Loch Ness Marathon.
Sam Whyte, 35, completed his first-ever marathon in four hours, nine minutes and 15 seconds – despite nearly collapsing from dehydration and persistent vomiting near the end of the 26.2-mile route.
Mr Whyte suffers from Crohn's disease and had part of his small bowel removed in surgery, but was inspired to raise money for Clydebank Asbestos Group (CAG) and Asbestos Action after working alongside sufferers of mesothelioma.
Speaking about the experience, Mr Whyte said: "I remember zig-zagging… I was just so exhausted and dehydrated from the vomiting. Being able to eat and drink for a marathon was a challenge in its own right what with my Crohn's.
"After four months of training my body just never really adapted – after big training runs like 18 or 21 miles I'd just collapse, sometimes in tears, and I'd get injuries or not recover properly as a limited diet means I'm never getting enough of the right nutrients.
"What I live with isn't great but it's nothing compared to what others go through and from what I've seen first-hand working with asbestos disease sufferers it's utterly devastating and just bloody unfair.
"These people have done nothing wrong other than breathe in the wrong place."
He added: "Official data from HSE confirms 5,000 people in the UK die from asbestos every year and 2,500 of these are mesothelioma cases which is a terminal cancer than can take a life within months of diagnosis.
"I just had to do something to help so that's why I decided to help two asbestos charities who provide the kind of holistic care and support not available anywhere else.
"It's also why I had to get myself over the finish line no matter what condition I was in – I just kept telling myself 'Stop worrying about time on your feet when other literally don't know what time they have left.'"