Dean of Faculty attacks Home Office's 'abuse of process' claim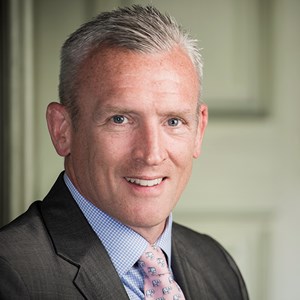 The Dean of the Faculty of Advocates, Roddy Dunlop QC, has complained to the UK government about Home Office allegations of abuse of court process by immigration lawyers.
Mr Dunlop said: "Suggesting widespread abuse when there is absolutely no evidence of that at all is not only unhelpful, it damages public confidence in the legal profession and in its practitioners. In extreme cases, it may engender violence."
He added: "Please bring to an end the prevailing culture of populist attacks on an entire sector which in the vast majority of cases is simply doing its job, in accordance with the law, in the interests of justice and of some of the most vulnerable people in our society."
In October, Mr Dunlop wrote to the Prime Minister, Boris Johnson, and the Home Secretary, Priti Patel, asking them to end unwarranted criticism of lawyers.
After two months, a reply was received from Chris Philp, MP, minister for immigration compliance and the courts.
He said the "government has often seen its efforts to facilitate entirely legitimate and legal returns frustrated by last minute challenges that have been unfounded." Those who took "advantage of their position and abuse the court process" were the target of the Government's criticism, he added.
In a response to Mr Philp's "not-very contrite" letter, the Mr Dunlop said the assertion of abuse of process amounted to an allegation that immigration lawyers had been acting in a way which was fundamentally incompatible with duties owed to the court.
"That is not an allegation that should be made lightly," the Dean stated.