Crown Office 'simply incapable' of handling fatal accident inquiries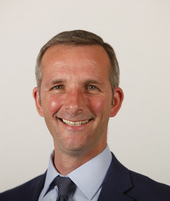 The fatal accident inquiry system is plagued by "unexplained delays" that "have the potential to devalue the purpose" of the system, according to a new report.
The HM Chief Inspector of Prosecution's review of the FAI regime found that three years on from the last thematic report, there has been a "lack of progress in many areas" and that FAIs are characterised by "lengthy intervals of unexplained delays" and "periods of inactivity" which "have the potential to devalue the purpose of the FAI".
The time for completing mandatory FAIs has shown "little progress". Despite increased resources for older investigations, there are still 20 that are over three years old.
Reasons for delays include overstretched workloads and inefficient collaboration with other agencies. "The FAI should be the primary forum to explore the circumstances of the death, while it is fresh in the minds of all those involved, and not a vehicle to summarise outcomes of other reports," the review said.
This review follows a Scottish Liberal Democrat investigation that found outstanding inquiries relating to two deaths eight years ago - almost 3,000 days.
Scottish Liberal Democrat justice spokesperson Liam McArthur MSP said the Crown Office "simply incapable" of meeting the demands of FAIs.
Families and next of kin, including those of the victims of the M9 crash in 2015, and the parents of Katie Allan who died in Polmont last year, have spoken out about the distressing impact of delays.
Mr McArthur said: "This review has shown once again that the current fatal accident inquiry process is broken.
"FAIs suffer long periods where nothing whatsoever seems to happen. Investigations are still being swamped by bureaucracy and unsustainable workloads. It appears as though the Crown Office is simply incapable of keeping up or driving critical investigations forward.
"The people that should be at the centre of this process are being sidelined.
"There are serious structural barriers impeding progress. The Justice Secretary and Lord Advocate are failing in their public duties if they don't consider all options for improvement – that means investigating whether these inquiries need to be removed from the Crown Office as is the case in England, Wales and Northern Ireland."
A COPFS spokesman said: "The COPFS is committed to the prompt investigation of deaths and accepts the recommendations contained within the inspectorate's review.
"COPFS has recently increased the resource available to the SFIU, with a view to reducing the time required to complete complex death investigations and improving the provision of information to families and next of kin.
"In addition, COPFS has revised the way the progress of all death investigations is monitored to ensure that they are completed as efficiently as possible.
"These measures represent a commitment to achieving a significant improvement in the service delivered by the procurator fiscal in this important area of work."