COVID-19: Registers of Scotland seeks legislative strengthening of advance notices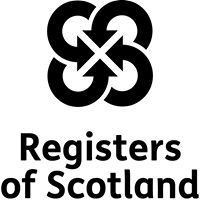 Registers of Scotland (RoS) is seeking to have emergency legislation passed which would extend the period of protection afforded by advance notices to 10 days after the next full reopening of the application record.
The application record was closed by RoS given the risk posed to employees who scan documents sent from around the country.
The land body said that if it cannot secure an amendment of the Land Registration etc (Scotland) Act 2012 then it will "proactively work with parties who have advance notices in the system for pending transactions which are due to settle to renew them as soon as is possible".
It added: "That will allow another 35-day period to commence. Within that 35-day period we will endeavour to have a digital system up and running for applications themselves."
Advance notices may still be renewed by parties for as long as necessary.
"If there is any reason or indication either (a) that the granter in the advance notice may become insolvent or (b) that the protected deed would not be entered on to the application record by the date five working days prior to the expiry of the protected period (under the original or any renewed advance notice) then we would open the application record (digitally) for the application to be taken on (digitally)."
An RoS spokesperson said: "The decision we took to temporarily close the application record was done to safeguard the health and wellbeing of colleagues, their families and communities.
"We are sorry that the current COVID-19 circumstances have caused any solicitors or their customers problems. Registers of Scotland staff are working around the clock to make sure that anyone who really needs to settle this week is in a position to do so.
"We have led discussions with the Law Society Scotland, UK Finance and Homes for Scotland to put any necessary measures in place. And to ensure we have a longer-term solution for the duration of the current health emergency, we are working on a digital solution which will enable us to add applications remotely."