COVID-19: Faculty makes plea for case papers in electronic format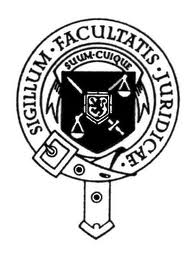 The Faculty of Advocates has made a plea to instructing agents for case papers in electronic format as it copes with the coronavirus emergency.
The Faculty says it is monitoring advice constantly as it strives to maintain a high level of service and support to clients and agents, while keeping the health of its members and staff as its main concern.
Most staff, including clerks from all nine stables, are working from home, and systems are in place to allow members to also work and consult remotely. Everyone will remain contactable via the same phone numbers and email addresses.
Lynne Forisky, head of member services, said: "As we will have limited staff in the building, the management of case papers will be a challenge. We would appreciate assistance in moving as much communication as possible, including papers and instructions, to electronic format. If agents have already sent in papers, or if the provision of hard copies is essential, please contact the relevant stable who will advise."
The Faculty thanked everyone for their patience and understanding in "these exceptional times".