Court of Session rules legal professional privilege not overridden by third party complaint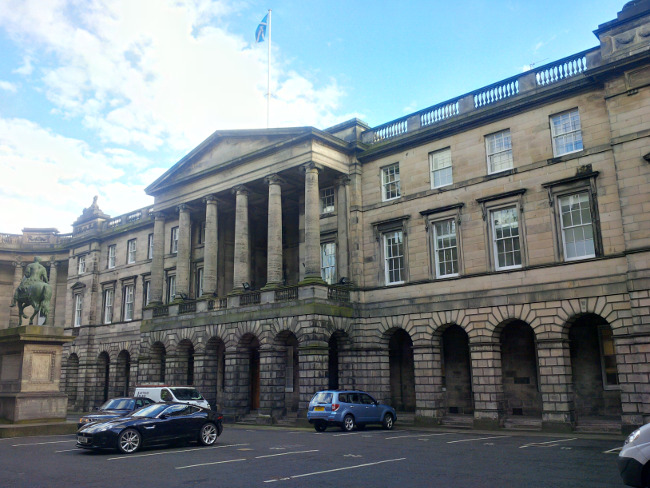 A Court of Session judgment has reaffirmed the principle of legal privilege between solicitors and their clients.
A hearing at the Inner House of the Court of Session determined that the Scottish Legal Complaints Commission (SLCC) is not entitled to recover legally privileged information in a solicitor's file to investigate a third-party complaint unless the client gives permission.
The SLCC can investigate a complaint about someone else's lawyer if the complainer has been directly affected by a poor service provided to the client. In this case, the third party complainer raised a complaint about the solicitor who acted for her estranged husband. The SLCC brought a case against the solicitor, who had acted for the husband, to recover their file.
The SLCC argued that due to its role in handling legal complaints, legal professional privilege would not be breached were they to have access to the file. The legal complaints body also argued that it should be able to use the Legal Profession and Legal Aid (Scotland) Act 2007 Act to override legal professional privilege in order that it might achieve its statutory objectives.
Both the Law Society of Scotland and the Faculty of Advocates thought that the case raised significant legal questions and asked permission to intervene so their arguments could also be heard by the court.
Lady Dorrian, Lord Justice Clerk, sitting with Lords Malcolm and Turnbull, found that the client is entitled to assert their privilege and the solicitors may not disclose to the SLCC any communications or documents within the scope of that privilege without the client's consent.
Sheila Webster, vice president of the Law Society of Scotland, said: "This case dealt with one of the most basic and fundamental principles of our legal system; that a client should be able to speak to their solicitor and know that legally privileged information will be kept confidential.
"When the SLCC told us of their intention to ask the court to confirm they had powers to require the whole client file, including legally privileged information between that client and their solicitor, it could not go unchallenged. I am glad that such an important part of the solicitor/client relationship has been protected by the court."
Roddy Dunlop KC, Dean of Faculty, who appeared in the case for both interveners, also welcomed the decision.
He said: "Legal professional privilege has long been recognised as a fundamental human right. It would be concerning if third parties could override it by the simple expedient of bringing a complaint against another party's lawyers. The Faculty is pleased to see the crucial importance of legal professional privilege being recognised by the court in this way."
Neil Stevenson, chief executive of the SLCC, commented: "We are grateful to the court for the clarification of its judgement. We will now consider how best to continue to deliver our statutory functions, and our services to the public, taking into account the court's decision.

"Our founding legalisation made clear that people who were not a client of a firm but appeared to have been directly affected by inadequate professional service by a firm, could make a complaint.

"The SLCC recognises the value and importance of legal professional privilege and we've long recognised the challenge of third-party complaints, where we may ask a firm for information which they might believe is confidential or legally privileged to their client. In seeking required information from firms, we've been clear that the legal position on this information has been unclear.

"Many firms have worked with us to allow us to discharge our statutory duties in dealing with third party complaints. However, with a number of cases where we had been unable to fully investigate eligible complaints due to relevant information being withheld, we brought this case to seek the court's view on the matter. The Law Society of Scotland and Faculty of Advocates intervened in this case, and supported this outcome, stating that 'no administrative burden would arise'.

"We do not agree with this statement. Every year hundreds of solicitors currently send us their complete file. Every law firm in Scotland will now need to consider the impact of this ruling on its processes for dealing with such requests. Statutory time limits for responding remain unchanged, and firms will need to ensure capacity to undertake this work.

"The court also made clear that the statutory framework must bear the cost of this approach, so we will set out expected costs for the SLCC in our forthcoming budget consultation. That will include staff costs as well as additional legal costs for cases needing to go to the Court of Session to appoint a Commissioner who will examine the file and ensure the right decisions have been made on what is covered by privilege.

"We will also ensure that in relevant cases both complainers and firms are made aware of the implications for complaint timescales and potential outcomes."