Counsel starring with stars at Burns Suppers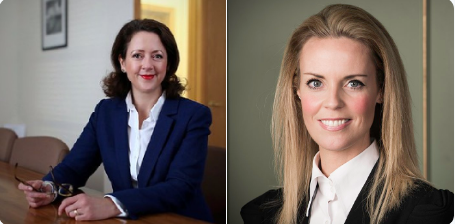 A senior member of the Faculty of Advocates will be joining a television star as leading characters at a Burns Supper.
Lisa Henderson QC, is to give the Reply to the Toast to the Lassies, while Arabella Weir, actor and writer, and currently appearing as Beth in the BBC sitcom Two Doors Down, will present the Immortal Memory.
The Dunfermline United Burns Club 203rd Anniversary Dinner is on Wednesday, 23 January, at Keavil House Hotel, Crossford.
"It's a pleasure and an honour to be asked, and I am looking forward to responding on behalf of the lassies, and taking part alongside Arabella," said Ms Henderson.
Meanwhile, another member, Edith Forrest, teamed up with Alison Walker, sports journalist and television presenter, who gave the Immortal Memory at a Supper in Aberdeen for Baker Hughes, an energy company.
Miss Forrest did the Reply to the Toast to the Lassies. It was her second speaking engagement within a few days, following a Supper in Glasgow.