COPFS thanked for 'life saving' work with NHS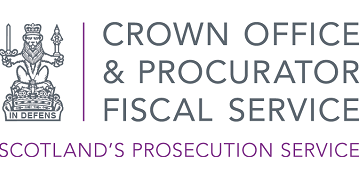 The Crown Office and Procurator Fiscal Service staff have been thanked by NHS Blood and Transplant Scotland's Organ Donation Services Team for their work which contributed to the life-saving organ donation process during COVID-19.
The NHS team have acknowledged the significant part that the Scottish Fatalities Investigation Unit (SFIU) plays in the organ donation process in helping to ensure that donation wishes are fulfilled.
During the first three months of the pandemic, COPFS gave consent for nine donations to proceed in compliance with the wishes of the deceased and their family. This directly led to 31 lives being saved as two hearts, two pairs of lungs, nine livers, and 18 kidneys were all able to be transplanted.
Laura Mundell, head of the SFIU said: "Every day we investigate sudden and unexplained deaths, working with other agencies to provide answers and hopefully some closure for families. We know that where there is support for donation it means a lot to families to ensure that that donation can proceed.
"We continue to do that work now. Adapting to the challenges the pandemic brings, our team are working from home as well as in offices in Glasgow, Edinburgh, Dundee, Aberdeen and Inverness to make a difference.
"It is truly gratifying to hear that the part we play in the organ donation process helps provide new hope and fresh beginnings for so many transplant recipients, as well as comfort for donor families."
Susan Hannah, regional manager for the NHS Blood and Transplant Scotland Organ Donation Services Team, commented: "We are all aware of the significant impact the COVID-19 pandemic has had on all aspects of our lives. Despite these challenges consent was given for organ donations that led to 31 lives being saved.
"I would like to thank COPFS for their help and support in giving consent for organ donations to proceed and allowing the transplant of organs throughout the United Kingdom.
"We truly appreciate the contribution to giving transplant recipients hope at a time of great uncertainty.
"We are also very thankful to the families who support organ donation from their loved ones as without them organ donation would not be possible."