Construction specialists join Morton Fraser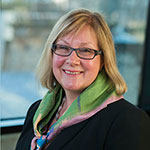 Morton Fraser has made three appointments to its construction team through the recruitment of a team of contentious and non-contentious construction specialists.
Sandra Cassels will be joining the firm as a partner whilst Julie Scott-Gilroy and Caroline Earnshaw will join as associates.
They come less than a month after Alan Stewart arrived as partner in the wider commercial real estate team and bring that team's total headcount to 64 people.
Jonathan Seddon, who heads the firm's construction team, said: "Sandra, Julie and Caroline are all talented and experienced construction law specialists with great reputations in the market. They will add significantly to the strength in depth of our team.
"The roster of truly independent Scottish firms is dwindling, and our focus on talent is setting us apart."