Clyde & Co appoints three new senior associates in Edinburgh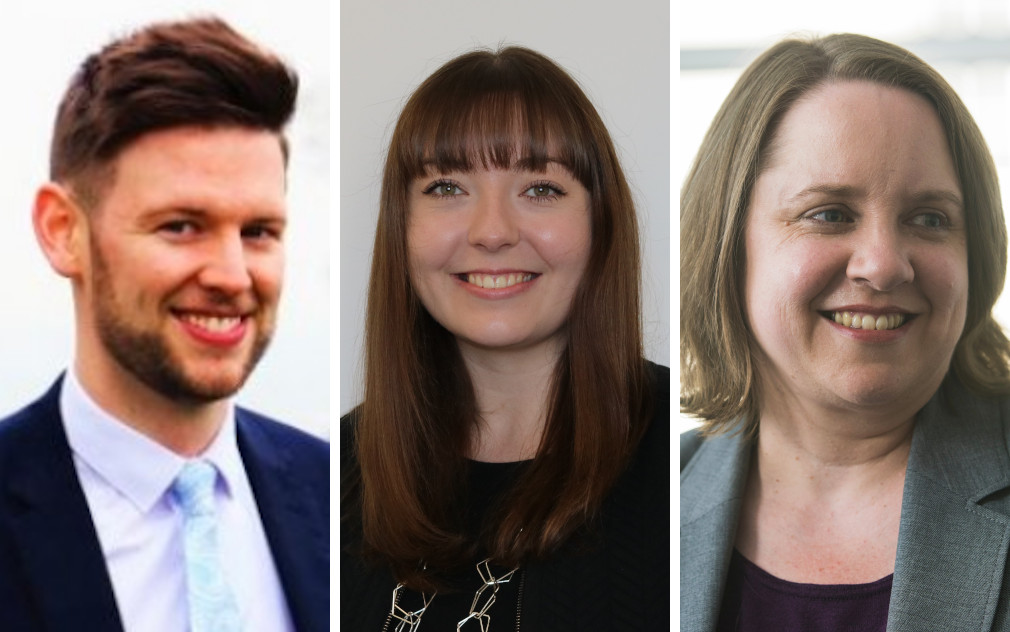 Global law firm Clyde & Co has bolstered its Scottish team with the promotion of Ross Fairweather, Lyndsey Combe and Kay Darling to senior associate.
The trio have been promoted in their respective fields of large loss and catastrophic injuries, clinical negligence and defender disease litigation.
Mr Fairweather joined Clyde & Co as an Associate in April 2020. He acts on behalf of the country's largest insurance companies, defending personal injury claims in the sheriff courts and the Court of Session. Prior to being promoted to senior associate, he also qualified as a Solicitor-Advocate in June.
Ms Combe joined Simpson & Marwick in 2013 as a trainee solicitor prior to the merger with Clyde & Co in 2015. She specialises in clinical negligence and medical product liability claims, as well as public and professional indemnity claims arising within the care sector. She also acts for clients in the ongoing Scottish Child Abuse Inquiry and in fatal accident inquiries.
Ms Darling also joined Simpson & Marwick pre-merger in 2012 as a senior solicitor. She works solely in the field of defender disease litigation, with a specific focus on asbestos claims and shipyard cases, dealing with conditions, from complex and high value mesothelioma actions in the Court of Session to pleural plaques claims in the All Scotland Sheriff Personal Injury Court.
Vikki Melville, Clyde & Co's managing partner for Scotland, said: "Promoting three lawyers to senior associate illustrates the growing strength of our practice and our ability to develop talent across the business in Scotland.
"Ross, Lyndsey and Kay are shining examples of blending significant technical legal expertise with excellent knowledge of the Scottish legal landscape, and their promotions reflect our ongoing commitment to investing in our people across Scotland and across the firm."
The senior associate promotions follow recent partner promotions, including Andrew Tolmie in Edinburgh, as well as six who were promoted to legal director: Kirsty Cassidy, Colette Finnieston, Natalie Gibb, David Hutchison, Gary Nicholls and Ameeta Panesar.