Clyde & Co's Ross Fairweather qualifies as solicitor advocate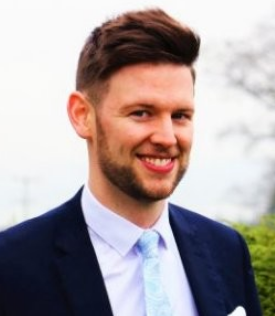 Clyde & Co lawyer Ross Fairweather has qualified as a solicitor advocate.
Mr Fairweather is an associate in Clyde and Co's large loss and catastrophic injuries unit in Edinburgh. He acts on behalf of the country's largest insurance companies, and self-insured companies, specialising in defending a wide range of personal injuries actions, including those arising out of workplace accidents, road traffic accidents and occupiers' liability.
He has significant experience of representing clients in litigated proceedings in sheriff courts throughout Scotland and has secured a number of notable and reported judgments in his clients' favour.
He said: "Becoming a solicitor advocate has been an ambition of mine since qualifying as a solicitor almost five years ago. To have now attained this qualification is a tremendous honour. I'm looking forward to working with our clients in Scotland in new ways, supported by the platform at Clyde & Co."
Vikki Melville, managing partner in Scotland at Clyde & Co, said: "We are immensely proud of Ross for achieving this qualification, especially at a relatively early stage in his career. The success of Ross and our recent partner and legal director promotions serve to underline our support of talent and ability to bring through that talent in Scotland, to the benefit of our clients."