Claims of authorities turning a blind eye to drug deaths at HMP Shotts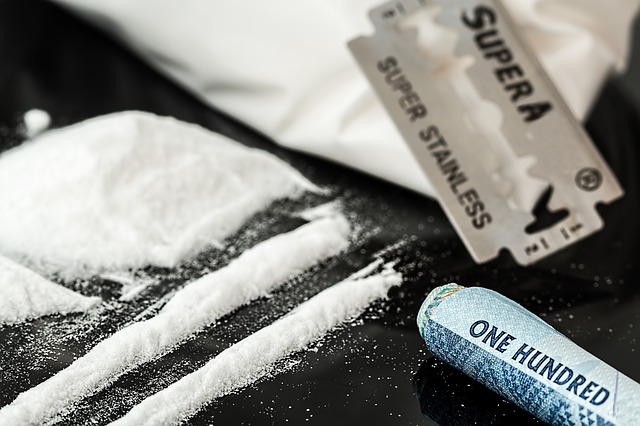 Nine prisoners have died at a maximum security prison this year, where guards have claimed authorities turn a blind eye as inmates are easier to deal with when they are on drugs, The Times reports.
The deaths happened at HMP Shotts, in North Lanarkshire. Russell Findlay, the Conservative MSP for West Scotland said synthetic tranquilisers such as etizolam, known as "street valium", are being soaked in paper or clothing and then dried and sent to prisoners.
They then smoke the paper in vaping devices or rehydrate the clothing. It can, however, lead to overdoses if mixed with other depressants.
The shadow community safety minister said to Justice Secretary Keith Brown that he had seen a letter from prison officers stating that staff were experiencing the "lowest morale we have ever seen" because of the drugs crisis.
He suggested prisoners be given photocopies of their letters instead of the originals to deal with the issue. Mr Brown said the Scottish Prison Service was considering the measure.
In a letter to Mr Brown, he said: "These two experienced officers use the word 'chaotic' to describe the environment and say that 'staff have been overwhelmed with unprecedented levels of drug abuse'.
"This rampant drug taking has 'resulted in far too many deaths' and led to a rise in assaults on both staff and prisoners. They further state that Shotts is experiencing 'by far the worst level of deaths', which is having a detrimental impact on the mental health of staff."
The Scottish government said: "We recognise that prison officers work in a difficult and intensive environment due to an increasingly complex prison population. [The SPS] has robust security measures in place to prevent contraband entering our prisons and to ensure the safety of staff and those within its care. The consideration of the routine photocopying of prisoner correspondence as a possible means of preventing drugs entering the prison estate continues to be taken forward as a matter of operational priority."