Christmas appeal tops off year of fundraising for Burness Paull Foundation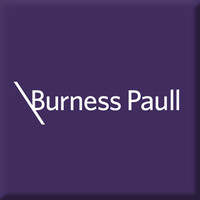 The Burness Paull Foundation completed another 12 months of helping good causes on a high with its annual Christmas appeal – raising £3,530 for the Scottish Refugee Council.
A combination of foundation funding and contributions from Burness Paull colleagues, the donation was handed over to the SRC who will use the funds to support people in need of refugee protection.
Gary Southworth, trusts and foundation officer at the SRC said: "Thank you to all the staff and the Trustees at the Burness Paull Foundation for choosing Scottish Refugee Council as the beneficiaries for their Christmas appeal. These are challenging times for all, and this donation will provide support, protection, and the building of a better future for refugees and asylum seekers in Scotland."
This follows the Burness Paull Foundation distributing a total of £62,279 over the last year, helping 46 individual charities.
The foundation was established in 2016 to promote the charitable work of the firm on a collective basis as well as the individual efforts of colleagues, making donations including monetary, goods and services and volunteering time. In 2021 colleagues received over £17,000 of individual sponsorship towards their fundraising activities.
Jackie Robertson, Burness Paull foundation manager, said: "It's with great pleasure we were able to end the year with a very successful Christmas Appeal benefitting the Scottish Refugee Council.
"It follows twelve months of activity where the pandemic and restrictions didn't stop colleagues doing their bit for causes close to their hearts, and got behind both local and national initiatives such as The Poppy Appeal, Children in Need and Wear Red to Work Day.
"The Foundation Trustees look forward to helping support fundraising activities throughout 2022, when we hope to be able to re-establish our volunteering initiatives too."