China: Human rights groups demand release of jailed lawyer Wang Quanzhang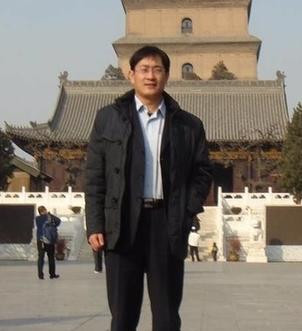 Human rights groups have called for the release of Chinese human rights lawyer Wang Quanzhang, who has been jailed for four-and-a-half years for "subverting state power".
Mr Quanzhang was the last lawyer awaiting a verdict in connection with a 2015 crackdown which targeted nearly 250 human rights lawyers and activists.
He was sentenced yesterday at Tianjin Municipal No.2 Intermediate People's Court after a December trial following more than three years in pre-trial detention.
Before his arrest, he practised the law in sensitive areas such as religious freedom and represented members of the persecuted civil rights organisation New Citizens' Movement.
Amnesty International and US-based Human Rights Watch have condemned the verdict.
Doriane Lau, China researcher at Amnesty International, said: "It's outrageous that Wang Quanzhang is being punished for peacefully standing up for human rights in China. He must be immediately and unconditionally released.
"In the three years leading up to his sham of a trial, the authorities disappeared Wang Quanzhang into a black hole, where he was likely tortured. Wang's family, who continue to be harassed by the authorities, didn't even know if he was alive until recently. His continued imprisonment only prolongs their suffering."