Child legislation 'potentially retrogressive', Faculty fears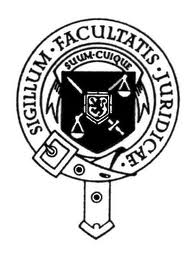 Concerns have been expressed by the Faculty of Advocates that planned legislation designed to ensure the voice of the child is heard in court could be "retrogressive".
In response to a call by the Scottish Parliament's Justice Committee for comments on the Children (Scotland) Bill, the Faculty said it supported the views of the child being heard, and all appropriate methods being explored to enable that to happen.
However, the Faculty noted that under the bill it would be mandatory for the judge to give a child the chance to express a view unless the judge was satisfied that the child was not capable of forming a view.
"The introduction of an express test of 'capacity' is liable to result in additional litigation and promote the use of expert evidence. It is more restrictive than the current position, where the only restriction on affording the child an opportunity to express a view is 'practicability'," the Faculty said.
"The proposed change is potentially retrogressive. The court should be given the maximum flexibility to decide the most suitable way of obtaining a child's views. The legislation should give a child of whatever age the opportunity to express a view. The test should remain that of practicability."
The Faculty also had reservations about removing an appeal to the Court of Session without permission of the Sheriff Appeal Court.
"Our view is that the sheriff court is often dealing with serious allegations equivalent to those tried in the High Court in criminal matters, which merit the attention of the Inner House.
"While the Sheriff Appeal Court can remit to the Inner House, time is often of the essence and extra steps in the process should be avoided. Our view is that the direct right of appeal to the Court of Session should be maintained."