Call for virtual courts to become the default in summary cases condemned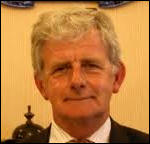 Sheriff Principal Derek Pyle's recommendation that virtual courts for summary criminal cases become the default has been described as "absolutely atrocious".
In his report, Summary Criminal Virtual Trial Pilot: The Way Ahead, he states: "As a pillar in the effective administration of justice, it is recommended that the aim should be that virtual trials become the default method of judicial determination in summary crime."
His report recommends that virtual trials should be rolled out across the country in the autumn, to allow time for engagement and training, and discussions are now underway with sheriffs principal, COPFS, the Law Society of Scotland and Victim Support Scotland.
The Lord President, Lord Carloway said in a statement last week: "The justice system in Scotland, in common with jurisdictions across the globe, has been forced to adapt, learn, respond and innovate within a matter of weeks. Virtual courts should, and now will be viewed as core components of the justice system, rather than short term, stop gaps alternatives to appearance in the courtroom."
Aberdeen-based defence agent Mike Monro, of Mackie & Dewar, however, warned against the proposals.
He told the Evening Express: "I personally haven't been involved in a virtual trial, but being a solicitor of quite a number of years experience I'm wholly and utterly against the system.
"I don't think it's proper justice. Everybody being collectively together is what is needed so you can see reactions to the evidence being led, and that included the reaction from the sheriff.
"I find it absolutely ridiculous that the only people in the court building are the participants, the accused and the witnesses. My least acceptable situation is if I could at least be in the same room with the accused that would be a bit of a help.
He also noted that witnesses are often asked to detail distances in courtrooms.
He said: "A witness says he's two metres away and you ask him to use the courtroom for dimensions and what he thinks is two metres turns out to be 12 metres."
Mr Monro added: "I think this is just an attempt by those trying to get rid of the normal course of trials and summary procedure to use coronavirus as a way in to change it fundamentally.
"This is just the tip of the iceberg because you've got the jury trials situation which hasn't gone away yet.
"I think it's absolutely atrocious what they're trying."